About
Cosmic Radio was produced by Gibbs Kinderman and Sue Ann Heatherly. Dr. Felix "Jay" Lockman was the radio astronomy advisor. The narrator was Beth Vorhees. Bob Webb developed the pulsar musical theme and engineered and mastered the programs. Graphic design by Bill Saxton.
Funding provided by the Corporation for Public Broadcasting. Cosmic Radio is a co-production of Allegheny Mountain Radio and the National
Radio Astronomy Observatory.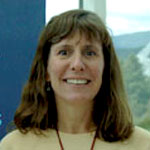 Sue Ann Heatherly
Writer Sue Ann Heatherly is the Education Officer of the NRAO in Green Bank, WV. Formerly the entire science department at tiny Pickens High School, Heatherly directs the Observatory's informal education program, which includes a multimedia Science Center and a program introducing high school teachers and their students to hands-on radio astronomy.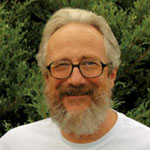 Gibbs Kinderman
Co-Producer Gibbs Kinderman founded a small community radio station more than 25 years ago, and guided its evolution into a network of stations collectively called Allegheny Mountain Radio. In his current role as Director of Special Projects, he has co-produced several CDs of local music and history of the Pocahontas County WV area, including two with Jay Lockman presenting the life and music of legendary fiddler Woody Simmons.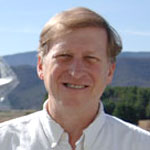 Jay Lockman
Radio Astronomy Advisor Dr. Felix "Jay" Lockman is a senior scientist at the NRAO in Green Bank. He has led research efforts using the observatory's giant Green Bank Telescope to study our own Milky Way Galaxy and its neighbors. He is a member of the Council of the American Astronomical Society. Jay is also an excellent old-time banjo player and is getting better on the fiddle.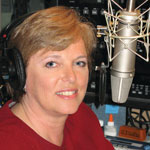 Beth Vorhees
Narrator Beth Vorhees has for many years been a news anchor for West Virginia Public Broadcasting. She produces and hosts the regional radio newsmagazine "Inside Appalachia," and is also the host of Outlook, public television's weekly newsmagazine seen every Thursday at nine on West Virginia PBS. Beth won a regional Edward R. Murrow award for her coverage of the Sago mine disaster.