[an error occurred while processing this directive]

[an error occurred while processing this directive]
Central Development Laboratory
Spectrometer Picture Gallery
These are pictures of the GBT spectrometer, taken on June 11, 1997. Click on the thumbnail photograph to see a larger version of the picture. The large pictures have better color than the thumbnails. When the photographs were taken, the correlator was not complete.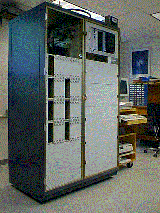 Front of Spectrometer with doors removed.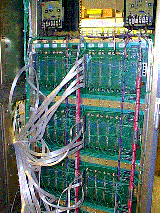 Back of Spectrometer, showing cards (beneath VME computer).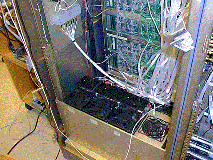 Cooling fans.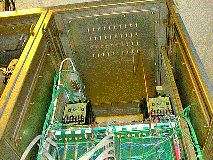 Data going to various channels [an error occurred while processing this directive] Modified on [an error occurred while processing this directive] [an error occurred while processing this directive]