Jeff Mangum, NRAO Student Programs Coordinator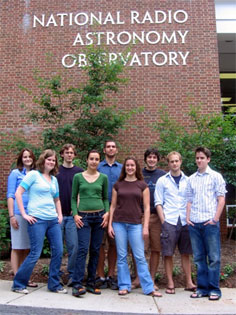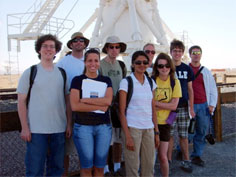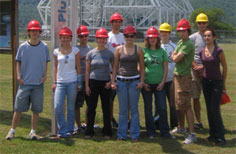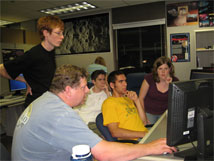 Now in its 50th year, the NRAO Summer Student Research Program seeks qualified applicants for its 2009 summer program. NRAO summer students conduct research under the supervision of an NRAO staff member at one of three NRAO sites (Socorro, New Mexico; Green Bank, West Virginia; Charlottesville, Virginia), on a project in the supervisor's area of expertise. The project may involve any aspect of astronomy, including original research, instrumentation, telescope design, astronomical site evaluation or astronomical software development. NRAO staff members choose their own student candidates from all applications received. The site to which a summer student is assigned depends on the location of the NRAO supervisor that chooses them. Students are encouraged to review the NRAO staff web pages to get an idea of the types of research being conducted at the NRAO. On their application, students may request to work with a specific staff member or to work on a specific scientific topic, or to work at a specific site.
The 2009 Summer Student Program will run for 10-12 weeks over the summer, from early June to mid-August. At the end of the summer, participants present their research results in a student seminar and submit a written report. Often, these projects result in publications in scientific journals. Financial support is available for students to present their summer research at a meeting of the American Astronomical Society, generally at the winter meeting following their appointment.
Besides their individual research projects, students take part in other activities, including a number of social events and excursions, as well as an extensive summer lecture series which covers aspects of radio astronomy and astronomical research. Students also collaborate on their own observational projects using the VLA, VLBA and/or GBT.
Visit our Summer Student Assistantships web page for further information about the NRAO Summer Student Research Assistantship program, including links to its on-line application.