Jansky Family, 1931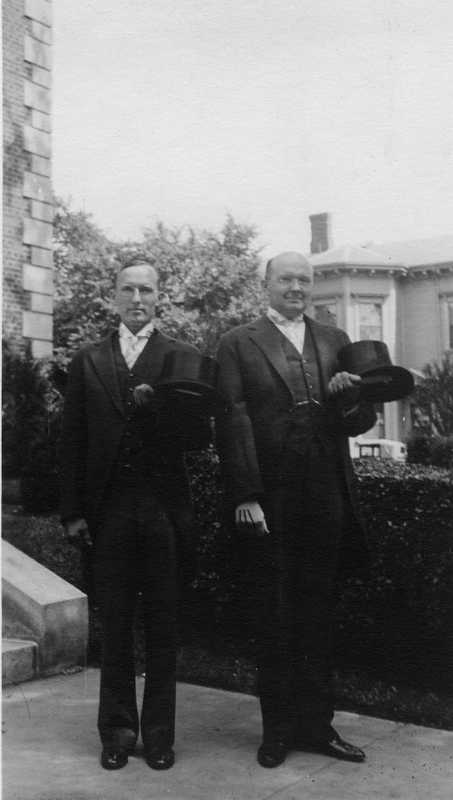 Description
Karl G. Jansky wearing formal attire at brother Nelson Jansky's wedding in 1931. Karl on left.
Creator
Papers of Karl G. Jansky
Rights
Contact Archivist for rights information.
People
Location
Photo Credit
Contact Archivist for photo credit information.
Notes
Photos scanned from David Jansky's originals, December 2019 (originals returned). The photos were loaned to the NRAO Archives for scanning by David Jansky, Karl Jansky's son. Captions and identifications were either provided by David Jansky in December 2019, were taken from back of photos, or by comparing with images in Serendipitous Discoveries in Radio Astronomy.
Series
Photographs Series
Citation
Papers of Karl G. Jansky, "Jansky Family, 1931,"
NRAO/AUI Archives
, accessed June 8, 2023,
https://www.nrao.edu/archives/items/show/28445
.