Karl G. Jansky, ca. 1933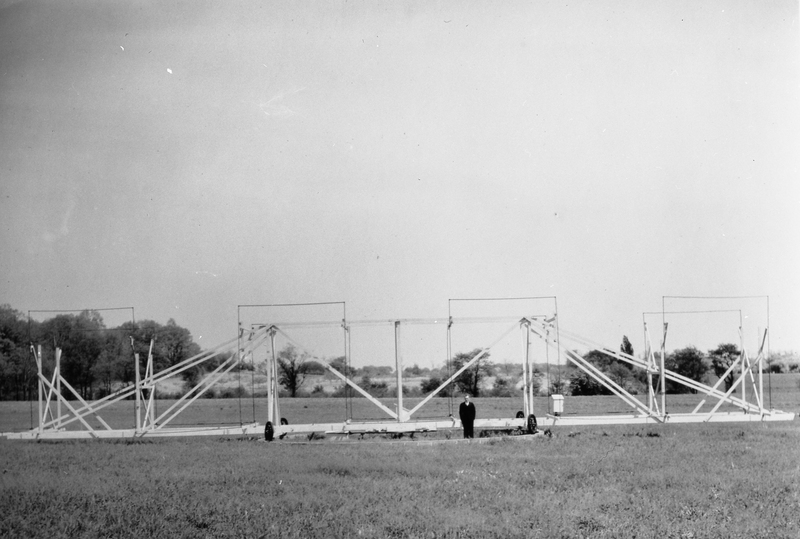 Description
Taken from the August 1933 issue of Short Wave Craft magazine, in an article entitled "Short-Wave Signals from Interstellar Space."
Creator
Papers of Karl G. Jansky
Source
Jansky, David. "My Father and His Work." Serendipitous Discoveries in Radio Astronomy. (NRAO, ed. Kellermann & Sheets, 1983) p. 4-21.
Rights
Contact Archivist for rights information.
Identifier
jansky_photo_05.jpg
People
Photo Credit
Contact Archivist for photo credit information.
Series
Photographs Series
Citation
Papers of Karl G. Jansky, "Karl G. Jansky, ca. 1933,"
NRAO/AUI Archives
, accessed June 9, 2023,
https://www.nrao.edu/archives/items/show/28460
.