12 Meter Telescope, 5 May 1982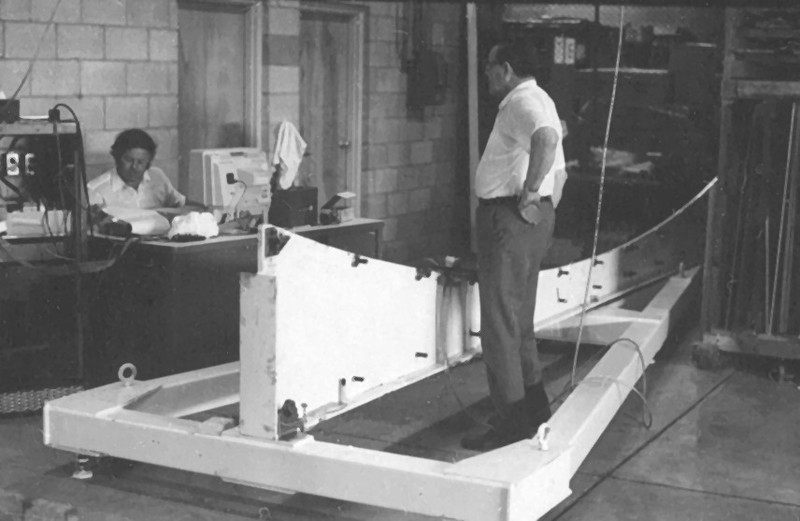 Subject
Description
In May 1982, in the Green Bank Warehouse where the work was done, John Payne (left) and John Findlay contemplate engineering issues during the fabrication process for the new surface and back-up structure that would convert Tucson's 36 foot telescope into a 12 meter telescope. The 36 foot closed for resurfacing and upgrade on 15 July 1982, and first observations with the 12 meter were made on 17 January 1984.
Creator
Records of the NRAO
Identifier
GB82-20137_clean_payne-findlay-12m-fab.jpg
Original Format of Digital Item
B&W negative
People
Location
Photo Credit
NRAO/AUI/NSF
Historical Negative #
GB82-20137
Date Negative Added
1982-05-05
Series
Photographs Series
Unit
12 Meter Telescope Unit
Citation
Records of the NRAO, "12 Meter Telescope, 5 May 1982,"
NRAO Archives
, accessed April 2, 2023,
https://www.nrao.edu/archives/items/show/29475
.