NGC 326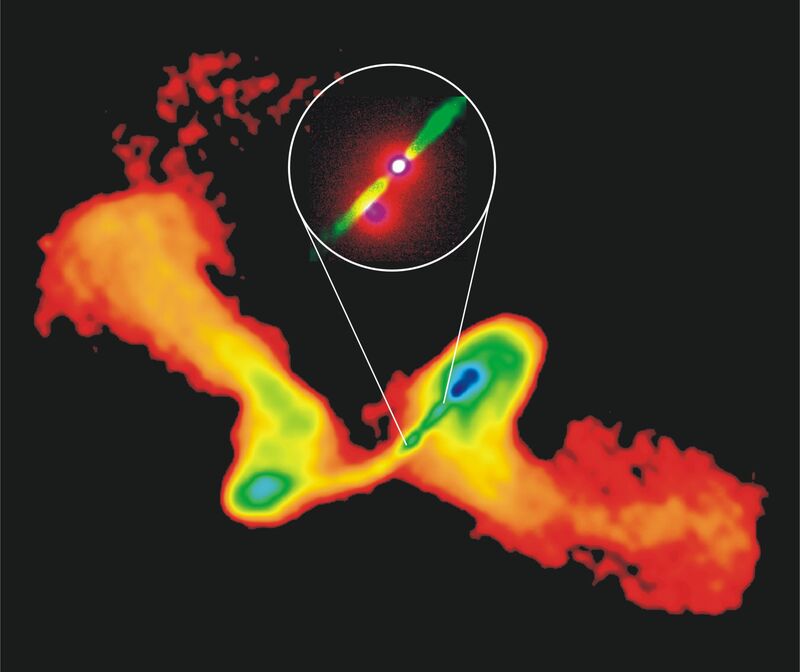 Description
Images from the Very Large Array (VLA) radio telescope have uncovered compelling evidence that supermassive black holes at the hearts of large galaxies collide when their host galaxies merge. The observers believe they have found the smoking gun for black hole collision in merging galaxies. When large galaxies merge, current models predict that their central black holes would sink toward the center of the combined galaxy and form a binary pair. Most astronomers assume that nature finds a way to bring the black holes together, since we don't see strong evidence of binary black holes at the centers of galaxies. What we have found in the VLA data is the first direct evidence that the black holes actually do coalesce. The evidence for these mergers comes from the "jets" of radio emitting particles that shoot from the cores of large galaxies. These jets are oriented parallel to the spin axis of the supermassive spinning black hole and are generated by a disk of material being pulled into it.
Creator
Legacy Astronomical Images
Rights
NRAO/AUI/NSF does not hold full copyright for this image. Contact the archivist for details.
Type
Legacy Astronomical Image
Photo Credit
Inset: STScI
Investigators
David Merritt, Ronald D. Ekers
Telescope
Very Large Array (VLA)
Observation Date
2002-00-00
Type of Observation
continuum
Center of Image
RA 0:58:22.700, Dec: 26:51:55.000 (J2000)
Notes
Contact the archivist for a high resolution tif of this image.
Series
Active Galactic Nuclei Series
Citation
Legacy Astronomical Images, "NGC 326,"
NRAO Archives
, accessed December 4, 2021,
https://www.nrao.edu/archives/items/show/33369
.