3C75 - Twin Wide Angle Tail Radio Galaxy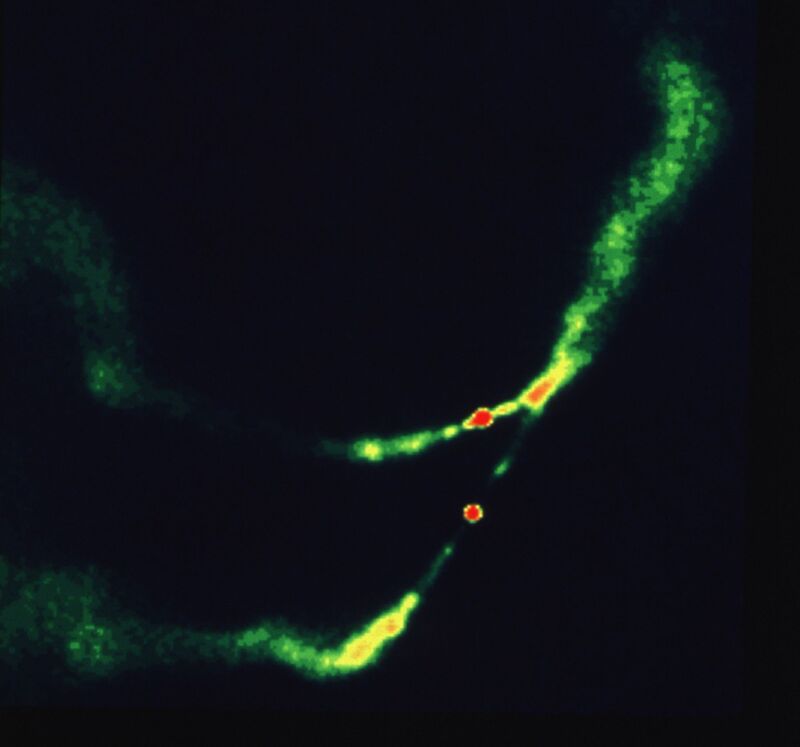 Description
6 cm VLA image of the interacting twin jet source associated with the central radio galaxy in Abell 400. The two red dots (bottom center of image) each are associated with one of the twin nuclei of the central galaxy in cluster of galaxies Abell 400. The jets are bent, possibly by the motion of hot gas in the cluster past the nuclei. On the right side of the image the two jets appear to interact and possibly are wrapped around one another.
VLA in B- and D-configuration using 27 antennas.
Creator
Legacy Astronomical Images
Rights
NRAO/AUI/NSF does not hold full copyright for this image. Contact the archivist for details.
Type
Legacy Astronomical Image
Photo Credit
F.N. Owen, C.P. O'Dea, M. Inoue & J. Eilek
Investigators
F.N. Owen, C.P. O'Dea, M. Inoue, J. Eilek
Telescope
Very Large Array (VLA)
Observation Date
1983-00-00
Type of Observation
continuum
Center of Image
RA 2:55:5.000, Dec: 5:50:0.000
Field of View
0.050000 x 0.050000 degrees
Link to journal article
Notes
Contact the archivist for a high resolution tif of this image.
Series
Active Galactic Nuclei Series
Citation
Legacy Astronomical Images, "3C75 - Twin Wide Angle Tail Radio Galaxy,"
NRAO Archives
, accessed December 4, 2021,
https://www.nrao.edu/archives/items/show/33374
.