M87 at 20 cm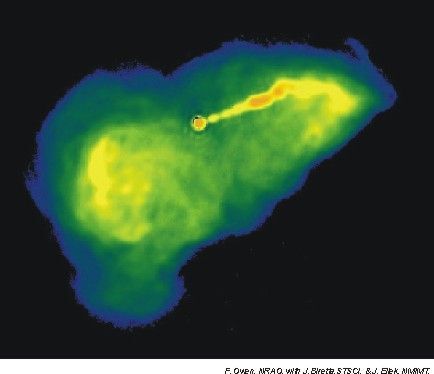 Creator
Legacy Astronomical Images
Rights
NRAO/AUI/NSF does not hold full copyright for this image. Contact the archivist for details.
Type
Legacy Astronomical Image
Investigators
D. Hines, F. Owen, J. Eilek
Telescope
Very Large Array (VLA)
Observation Date
1999-01-01
Type of Observation
continuum
Center of Image
RA 12:30:49.420, Dec: 12:23:28.000 (J2000)
Field of View
0.016667 x 0.025000 degrees
Series
Active Galactic Nuclei Series
Citation
Legacy Astronomical Images, "M87 at 20 cm,"
NRAO Archives
, accessed December 3, 2021,
https://www.nrao.edu/archives/items/show/33382
.