Cygnus A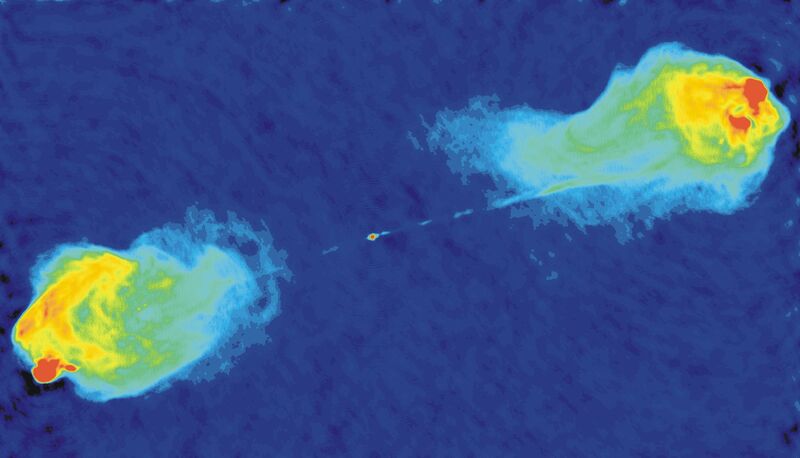 Description
False color image of the radio jet and lobes in the hyperluminous radio galaxy Cygnus A. Red shows regions with the brightest radio emission, while blue shows regions of fainter emission.
5 GHz, 0.5'' resolution. The galaxy is at a redshift of 0.057 (distance = 230 Mpc = 760 Mly).
Creator
Legacy Astronomical Images
Rights
NRAO/AUI/NSF does not hold full copyright for this image. Contact the archivist for details.
Type
Legacy Astronomical Image
Investigators
R. Perley, C. Carilli, J. Dreher
Telescope
Very Large Array (VLA)
Observation Date
1983-02-01
Type of Observation
continuum
Center of Image
RA 19:59:28.360, Dec: 40:44:1.900
Field of View
0.038300 x 0.021700 degrees
Link to journal article
Notes
Contact the archivist for a high resolution tif of this image.
Series
Active Galactic Nuclei Series
Citation
Legacy Astronomical Images, "Cygnus A,"
NRAO Archives
, accessed December 3, 2021,
https://www.nrao.edu/archives/items/show/33385
.