Radio Galaxy NGC 315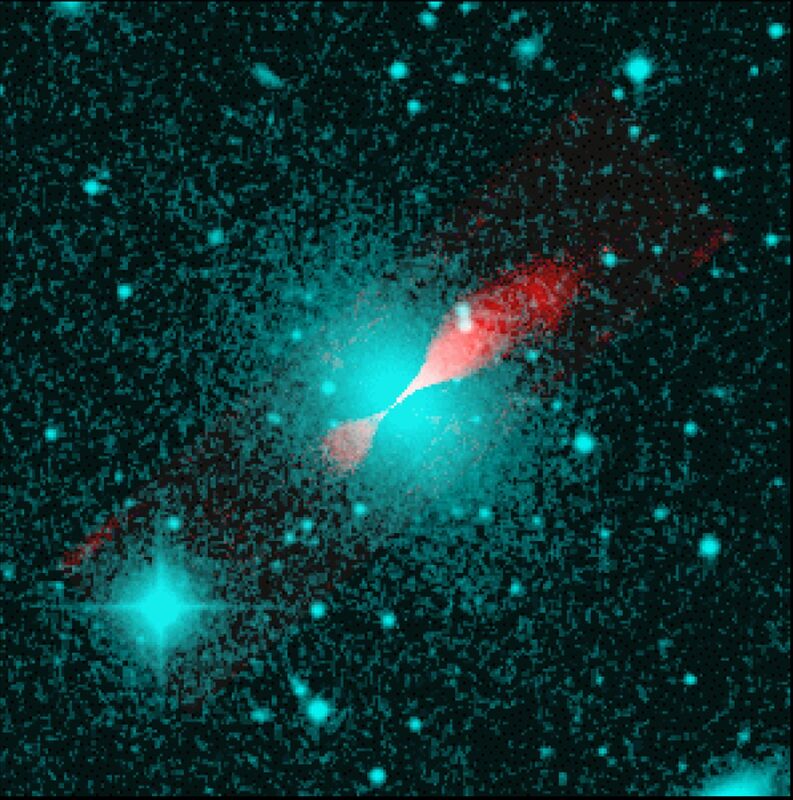 Description
This image shows a the optical and radio morphology of the jet emitted from the core of NGC315, a giant radio galaxy near the constellation Andromeda. In this image, red colors depict radio emission measured with the VLA, and blue colors depict the optical emission from starlight from the Digitized Sky Survey.
Radio: VLA B-array image at C-band (4885 MHz)
Creator
Legacy Astronomical Images
Rights
NRAO/AUI/NSF does not hold full copyright for this image. Contact the archivist for details.
Type
Legacy Astronomical Image
Telescope
Very Large Array (VLA)
Observation Date
1981-06-27
Type of Observation
continuum
Center of Image
RA 0:57:48.880, Dec: 30:21:8.800 (J2000)
Field of View
0.150000 x 0.150000 degrees
Notes
Contact the archivist for a high resolution tif of this image.
Series
Active Galactic Nuclei Series
Citation
Legacy Astronomical Images, "Radio Galaxy NGC 315,"
NRAO Archives
, accessed December 3, 2021,
https://www.nrao.edu/archives/items/show/33388
.