Wide Angle Radio Galaxy 4C 47.51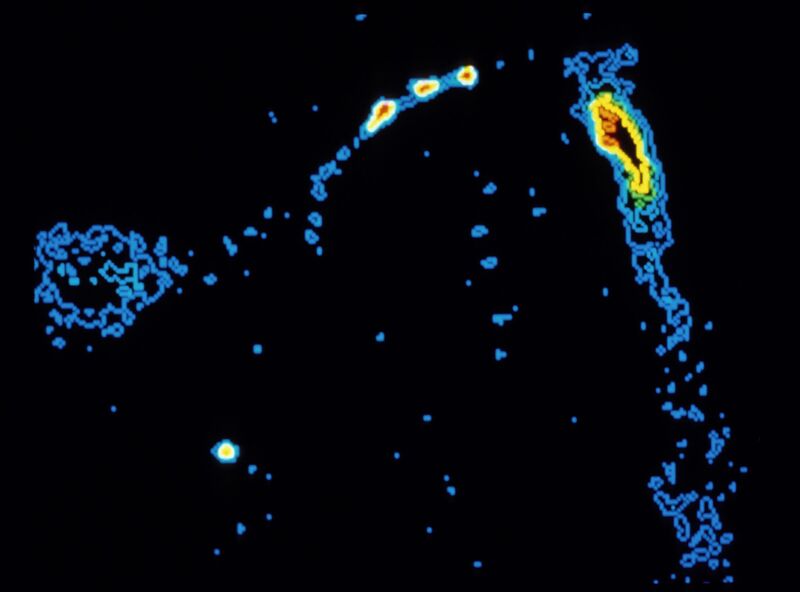 Description
Archival VLA image of a wide angle tail radio galaxy. The tails extend to over three million light years away from the galaxy nucleus. The radio source is associated with a supergiant galaxy at the center of a dense cluster of galaxies.
Creator
Legacy Astronomical Images
Rights
NRAO/AUI/NSF does not hold full copyright for this image. Contact the archivist for details.
Type
Legacy Astronomical Image
Telescope
Very Large Array (VLA)
Observation Date
1979-08-09
Type of Observation
continuum
Center of Image
RA 19:21:24.000, Dec: 48:5:18.000 (J2000)
Notes
Contact the archivist for a high resolution tif of this image.
Series
Active Galactic Nuclei Series
Citation
Legacy Astronomical Images, "Wide Angle Radio Galaxy 4C 47.51,"
NRAO Archives
, accessed December 3, 2021,
https://www.nrao.edu/archives/items/show/33390
.