Planetary Nebula K3-35 (PN G056.0+02.0)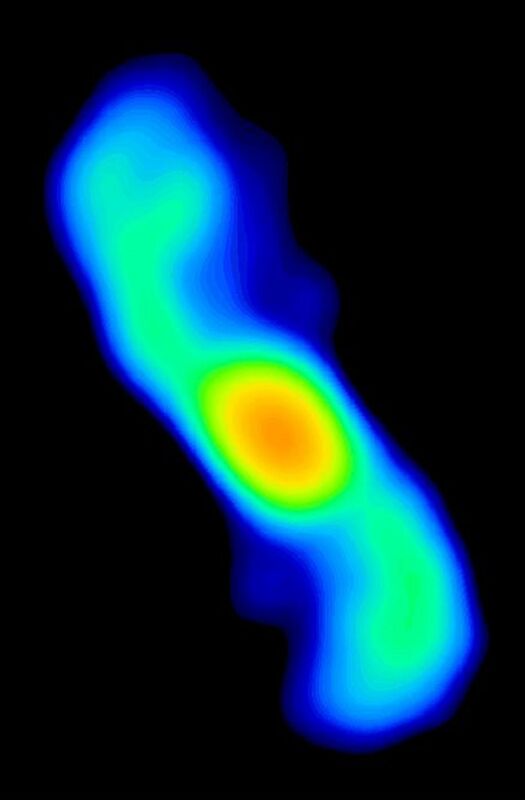 Description
The planetary nebula K3-35. The colors show the 3.6 cm continuum emission, which trace the ionized nebular material. A bright core and two bipolar lobes, whose brightest parts correspond to a precessing bipolar jet, can be distinguished.
Creator
Legacy Astronomical Images
Rights
NRAO/AUI/NSF does not hold full copyright for this image. Contact the archivist for details.
Type
Legacy Astronomical Image
Investigators
Yolanda Gomez, Luis F. Miranda
Telescope
Very Large Array (VLA)
Observation Date
2001-00-00
Type of Observation
continuum
Center of Image
RA 19:27:44.000, Dec: 21:30:5.000 (J2000)
Field of View
0.000556 x 0.000833 degrees
Link to journal article
Notes
Contact the archivist for a high resolution tif of this image.
Series
Galactic Sources Series
Unit
Planetary Nebulae Unit
Citation
Legacy Astronomical Images, "Planetary Nebula K3-35 (PN G056.0+02.0),"
NRAO Archives
, accessed December 3, 2021,
https://www.nrao.edu/archives/items/show/33464
.