Star-Forming Region in Cepheus A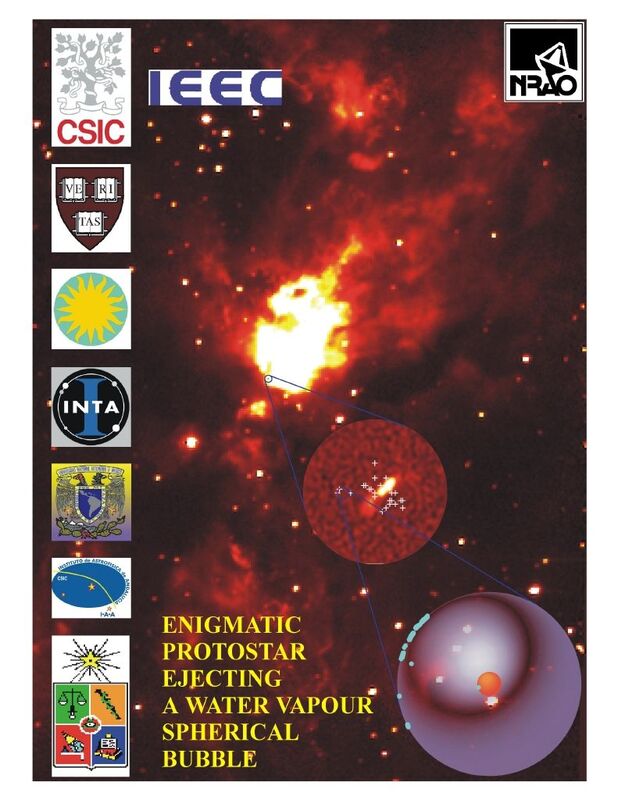 Description
Background infrared image of part of the Cepheus A star-forming region, with magnified inserts. The insert in the middle is a radio image, with water masers marked as crosses. The insert at the bottom right is an enlargement of one of these regions, as observed with the VLBA. This enlargement shows that the water masers form an arc which fits a circle to within one part in a thousand.
Creator
Legacy Astronomical Images
Rights
NRAO/AUI/NSF does not hold full copyright for this image. Contact the archivist for details.
Type
Legacy Astronomical Image
Investigators
Paul T.P. Ho, L. F. Rodriguez, G. Anglada, J. M. Torrelles, N. A. Patel, L. Greenhill
Telescope
Very Long Baseline Array (VLBA)
Observation Date
2001-00-00
Type of Observation
continuum
Center of Image
RA 22:56:17.900, Dec: 62:1:49.000 (J2000)
Field of View
0.000044 x 0.000044 degrees
Link to journal article
Series
Galactic Sources Series
Unit
Star Forming Regions Unit
Citation
Legacy Astronomical Images, "Star-Forming Region in Cepheus A,"
NRAO Archives
, accessed December 3, 2021,
https://www.nrao.edu/archives/items/show/33477
.