Thermal Radio Emission from HII Region S201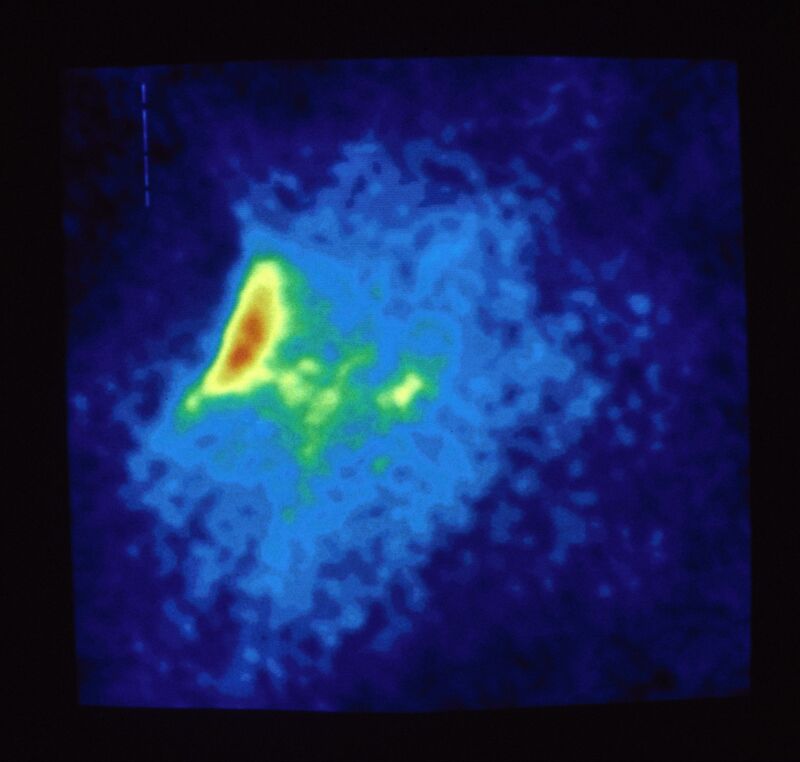 Description
Structure of the ionized gas near the surface of a molecular cloud. Note the sharpness of the ionization front in the northeast part of the picture, at the interface with the molecular cloud and the smooth decrease in the opposite direction where the ionized gas is free to expand.
VLA in hybrid configuration using 22 antennas.
Creator
Legacy Astronomical Images
Rights
NRAO/AUI/NSF does not hold full copyright for this image. Contact the archivist for details.
Type
Legacy Astronomical Image
Investigators
M. Felli, R.M. Hjellming
Telescope
Very Large Array (VLA)
Observation Date
1980-02-00
Type of Observation
continuum
Center of Image
RA 3:3:17.900, Dec: 60:27:52.000 (B1950)
Field of View
0.050000 x 0.050000 degrees
Link to journal article
Notes
Contact the archivist for a high resolution tif of this image.
Series
Galactic Sources Series
Unit
Star Forming Regions Unit
Citation
Legacy Astronomical Images, "Thermal Radio Emission from HII Region S201,"
NRAO Archives
, accessed December 3, 2021,
https://www.nrao.edu/archives/items/show/33488
.