DR 21 (W 75 S)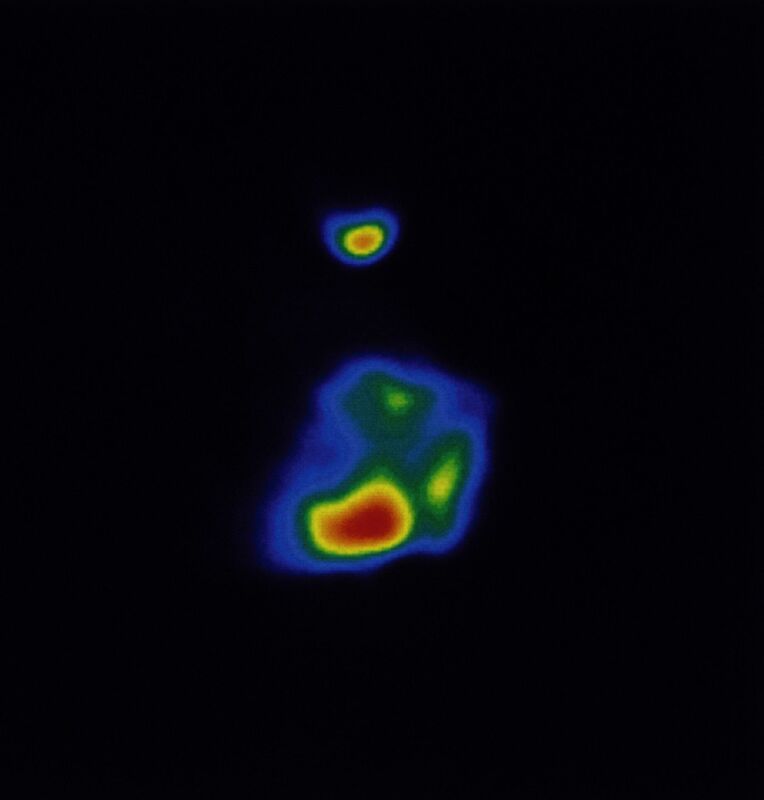 Description
Region of recent star formation in our Galaxy: continuum emission at 2 cm from the thermal radio source DR 21 observed at a resolution of 2 arcsec. The intesnsity is color-coded from blue (> 50 to 200 mJy/beam) to red (> 400 to a maximum of 600 mJy/beam). DR 21 is comprised of four ultracompact HII regions, each of which is excited by a recently-formed hot O or B star. The most intense HII region C (bottom) is about 10 arcsec across or 0.3 light-years (at a distance of 6000 light-years).
Observing run - 1983 May 14 & 16 at the VLA in the C-configuration using 17 antennas. Type of observation - spectral line mapping.
Creator
Legacy Astronomical Images
Rights
NRAO/AUI/NSF does not hold full copyright for this image. Contact the archivist for details.
Type
Legacy Astronomical Image
Investigators
H.R. Dickel, A.F. Lubenow, W.M. Goss, A.H. Rots
Telescope
Very Large Array (VLA)
Observation Date
1983-05-16
Type of Observation
continuum
Center of Image
RA 20:37:14.300, Dec: 42:9:3.000 (B1950)
Field of View
0.016700 x 0.016700 degrees
Notes
Contact the archivist for a high resolution tif of this image.
Series
Galactic Sources Series
Unit
Star Forming Regions Unit
Citation
Legacy Astronomical Images, "DR 21 (W 75 S),"
NRAO Archives
, accessed December 3, 2021,
https://www.nrao.edu/archives/items/show/33492
.