NGC 6334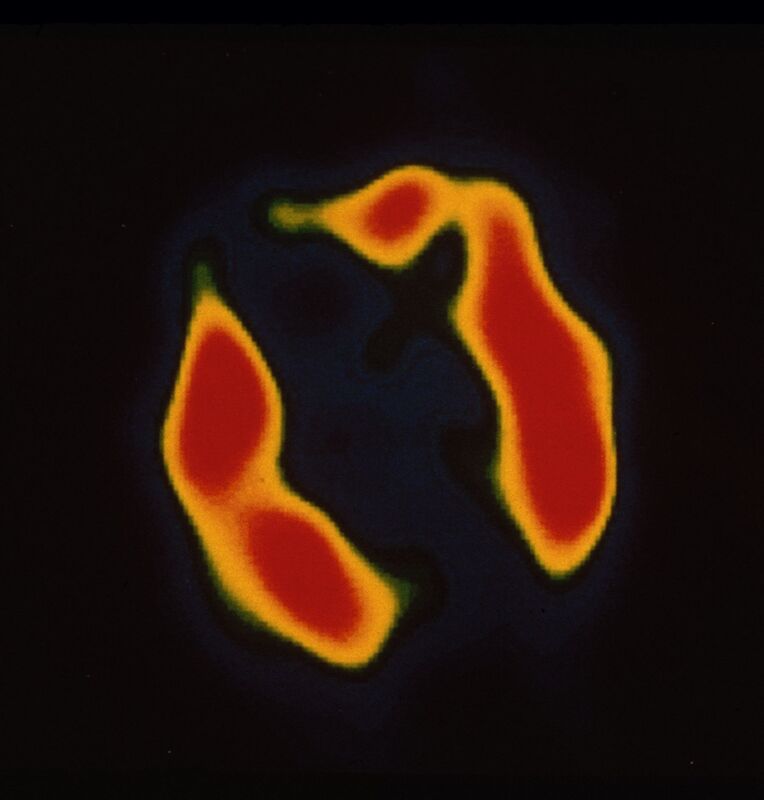 Description
This compact HII region lies embedded in the molecular cloud complex NGC 6334 and is totally obscured in the visible. Its radio thermal emission has an extent of about 20 arcsec. As other compact HII regions observed with sufficiently high angular resolution, this source shows a lack of emission in its central part, indicative of the presence of a cavity. Although the mechanism responsible for this is still poorly understood, the presently favored mechanism is the existence of powerful winds from the central star or stars (undetected in the radio). These winds push away nearby gas and give the HII region a "shell" or "ring" geometry.
Observing run - 1980 April 15-16 at the VLA in the A-configuration using 21 antennas.
Creator
Legacy Astronomical Images
Rights
NRAO/AUI/NSF does not hold full copyright for this image. Contact the archivist for details.
Type
Legacy Astronomical Image
Investigators
L.F. Rodriguez, J. Canto, J.M. Moran
Telescope
Very Large Array (VLA)
Observation Date
1980-04-16
Type of Observation
continuum
Center of Image
RA 17:16:57.800, Dec: -35:51:45.000 (B1950)
Field of View
0.016700 x 0.016700 degrees
Notes
Contact the archivist for a high resolution tif of this image.
Series
Galactic Sources Series
Unit
Star Forming Regions Unit
Citation
Legacy Astronomical Images, "NGC 6334,"
NRAO Archives
, accessed December 3, 2021,
https://www.nrao.edu/archives/items/show/33494
.