W3(OH)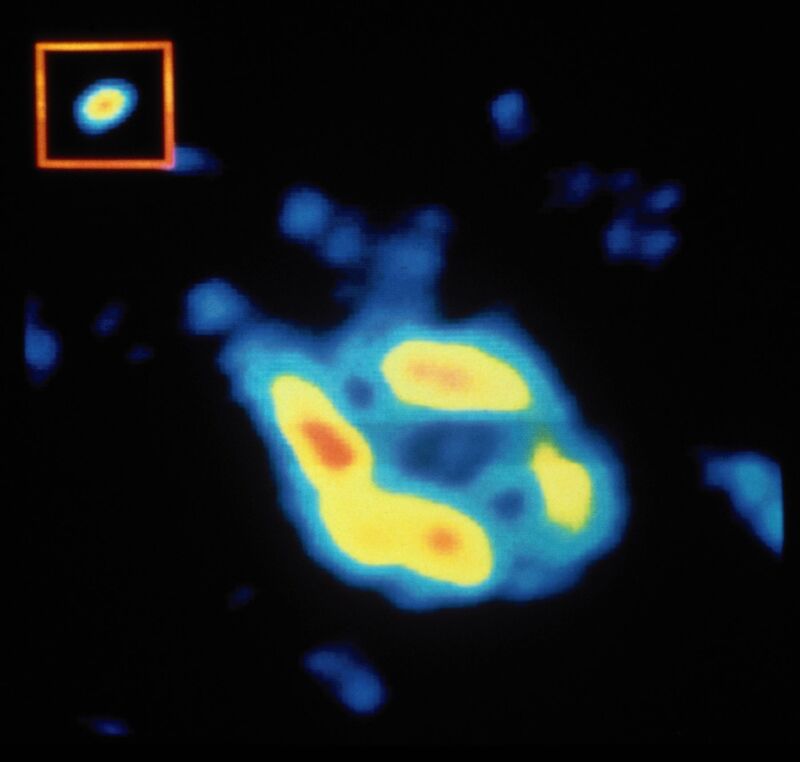 Description
W3(OH) is a very bright, compact HII region within the W3 complex. This knot is coincident with the OH masers and has an optically thick spectrum below 15 GHz. This object is a shell that is becoming optically thin between 15 and 23 GHz. At a distance of 3 kpc, the radius of the shell is about 0,007 pc (1400 AU); if it is freely expanding at 10 km/s, then the expansion phase must be only about 800 years old. The outer diameter of the shell is 1.4 arcsec.
Creator
Legacy Astronomical Images
Rights
NRAO/AUI/NSF does not hold full copyright for this image. Contact the archivist for details.
Type
Legacy Astronomical Image
Investigators
J.W. Dreher, W.J. Welch
Telescope
Very Large Array (VLA)
Observation Date
1979-02-09
Type of Observation
continuum
Center of Image
RA 2:27:3.900, Dec: 61:52:25.000 (J2000)
Field of View
0.001111 x 0.001111 degrees
Notes
Contact the archivist for a high resolution tif of this image.
Series
Galactic Sources Series
Unit
Star Forming Regions Unit
Citation
Legacy Astronomical Images, "W3(OH),"
NRAO Archives
, accessed December 3, 2021,
https://www.nrao.edu/archives/items/show/33495
.