Orion Nebula (M42)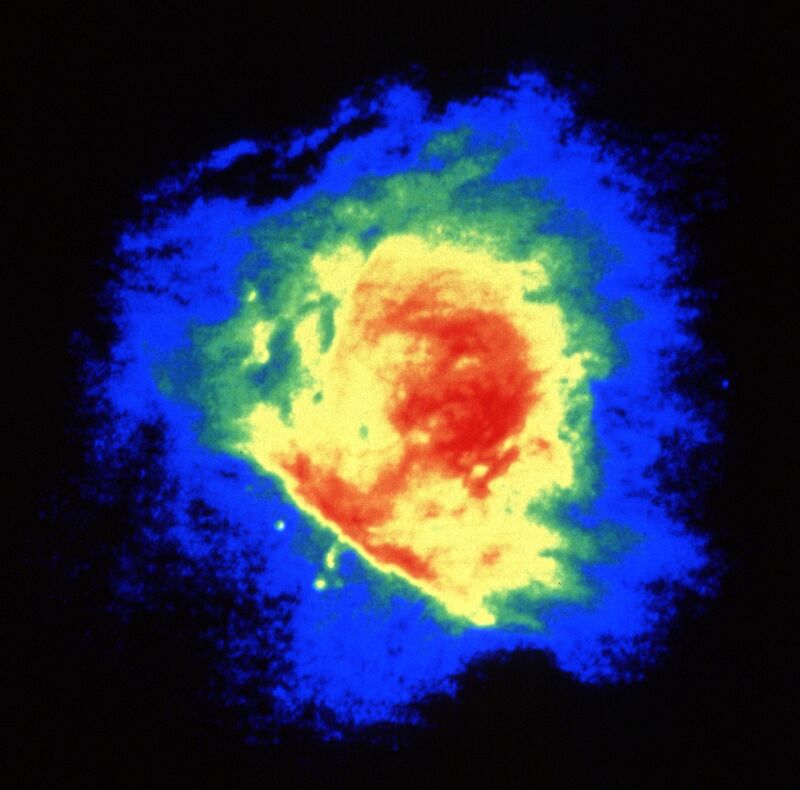 Description
Unlike optical and ultraviolet images in which extinction by dust affect interpretation of optical images and in which a considerable fraction of the continuum emission is due to dust-scattered light, this image shows a true distribution of ionized gas. This picture shows the Trapezium region in red and its immediate surroundings such as the ionized "bar".
Creator
Legacy Astronomical Images
Rights
NRAO/AUI/NSF does not hold full copyright for this image. Contact the archivist for details.
Type
Legacy Astronomical Image
Investigators
F. Yusef-Zadeh
Telescope
Very Large Array (VLA)
Type of Observation
continuum
Center of Image
RA 5:32:50.000, Dec: -5:25:0.000 (B1950)
Field of View
0.083300 x 0.083300 degrees
Link to journal article
Notes
Contact the archivist for a high resolution tif of this image.
Series
Galactic Sources Series
Unit
Star Forming Regions Unit
Citation
Legacy Astronomical Images, "Orion Nebula (M42),"
NRAO Archives
, accessed December 3, 2021,
https://www.nrao.edu/archives/items/show/33497
.