John Erhard Kraus family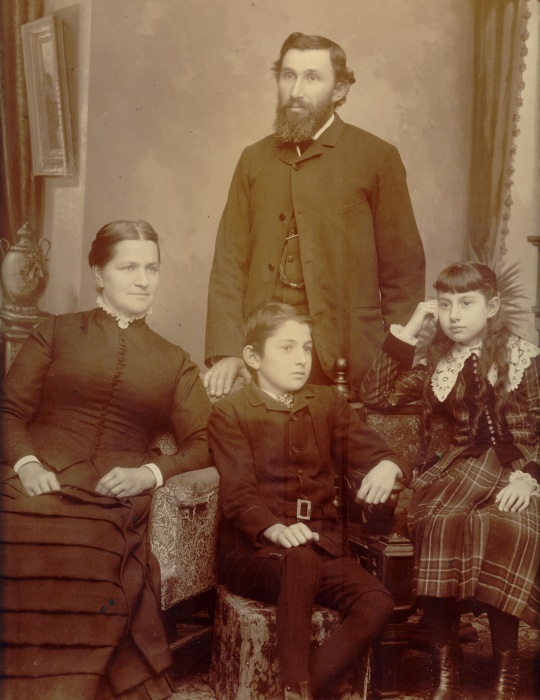 Description
John Erhard Kraus family photo, taken in the late 1880s. Edward H. Kraus, John D. Kraus' father, is the boy; the girl, Anna, died of typhoid shortly after the photo was taken.
Creator
Papers of John Daniel Kraus
Rights
Contact Archivist for rights information.
Photo Credit
NRAO/AUI/NSF
Photo Source
John Kraus Estate
Series
Photographs, Moving Images, and Audio Series
Citation
Papers of John Daniel Kraus, "John Erhard Kraus family,"
NRAO/AUI Archives
, accessed June 2, 2023,
https://www.nrao.edu/archives/items/show/3350
.