Cold Dust Near Variable Star HL Tau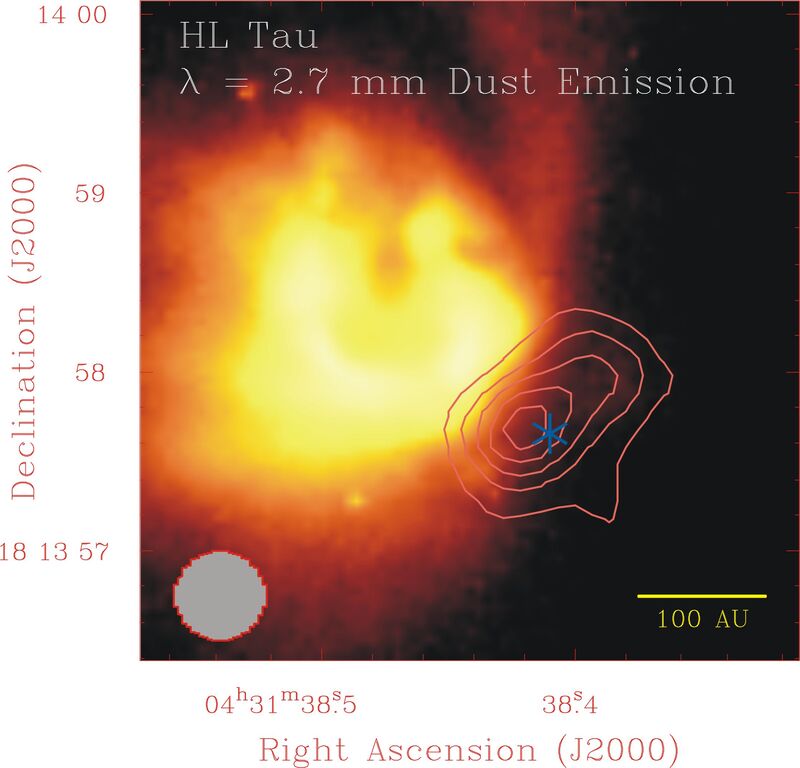 Creator
Legacy Astronomical Images
Rights
NRAO/AUI/NSF does not hold full copyright for this image. Contact the archivist for details.
Type
Legacy Astronomical Image
Type of Observation
continuum
Center of Image
RA 4:31:38.400, Dec: 18:13:59.000 (J2000)
Field of View
0.000972 x 0.000972 degrees
Notes
Contact the archivist for a high resolution tif of this image.
Series
Galactic Sources Series
Unit
Star Forming Regions Unit
Citation
Legacy Astronomical Images, "Cold Dust Near Variable Star HL Tau,"
NRAO Archives
, accessed December 3, 2021,
https://www.nrao.edu/archives/items/show/33500
.