Artist's Conception of Dusty Disk Around Young Star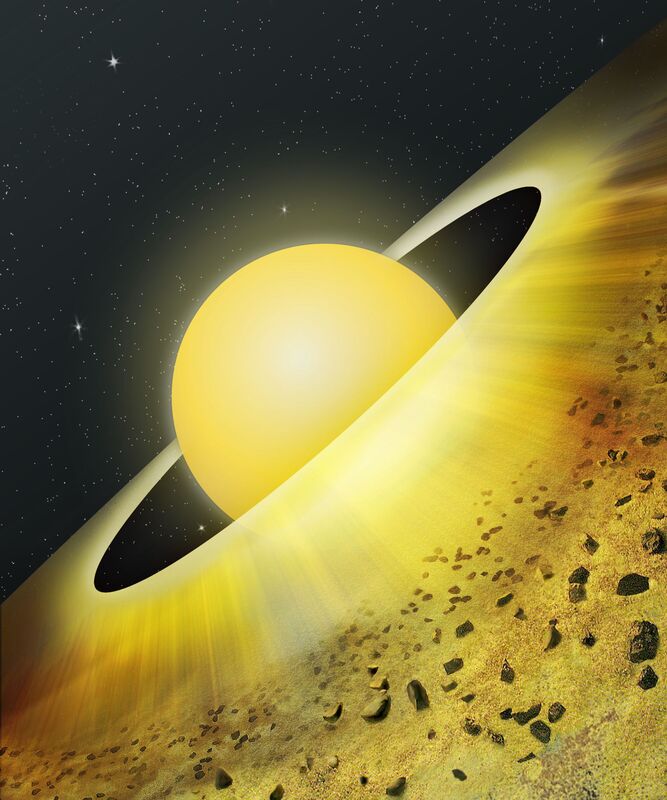 Description
Artist Conception of Dusty Disk Around Young Star
Creator
Legacy Astronomical Images
Rights
NRAO/AUI/NSF does not hold full copyright for this image. Contact the archivist for details.
Type
Legacy Astronomical Image
Object Name
Star TW Hydrae
Telescope
Very Large Array (VLA)
Type of Observation
continuum
Center of Image
RA 1:1:1.000, Dec: 1:1:1.000 (J2000)
Field of View
0.016667 x 0.016667 degrees
Notes
Contact the archivist for a high resolution tif of this image.
Series
Galactic Sources Series
Citation
Legacy Astronomical Images, "Artist's Conception of Dusty Disk Around Young Star,"
NRAO Archives
, accessed December 3, 2021,
https://www.nrao.edu/archives/items/show/33509
.