3C58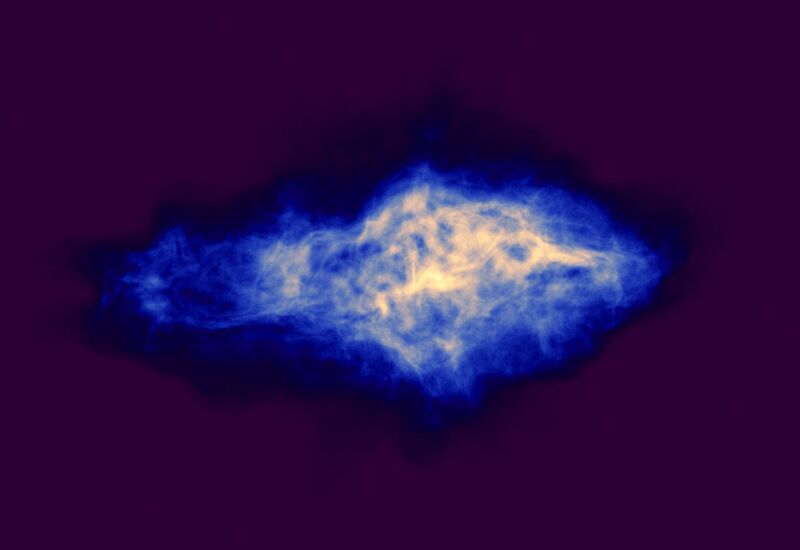 Description
A radio image of the supernova remnant 3C58. The radio nebula is energized by a recently discovered pulsar. The beautiful filamentary structure of the nebula is brought out i this recent radio image, which was made using the NRAO Very Large Array telescope.
Image of 3C58 made using the A, B, and C array configurations of the VLA, which shows a wealth of new detail in this pulsar-powered supernova remnant.
Creator
Legacy Astronomical Images
Rights
NRAO/AUI/NSF does not hold full copyright for this image. Contact the archivist for details.
Type
Legacy Astronomical Image
Photo Credit
Michael Bietenholz, York University
Investigators
M. F. Bietenholz
Telescope
Very Large Array (VLA)
Observation Date
2004-04-19
Type of Observation
continuum
Center of Image
RA 2:5:39.000, Dec: 64:49:33.000 (J2000)
Field of View
0.166667 x 0.083333 degrees
Link to journal article
Notes
Contact the archivist for a high resolution tif of this image.
Series
Galactic Sources Series
Unit
Supernova Remnants Unit
Citation
Legacy Astronomical Images, "3C58,"
NRAO Archives
, accessed December 3, 2021,
https://www.nrao.edu/archives/items/show/33520
.