Supernova 1993J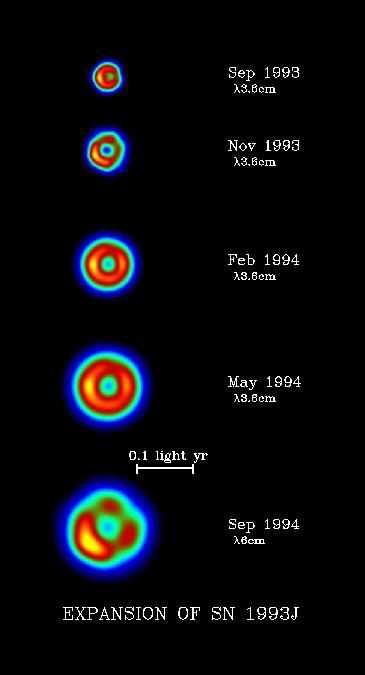 Creator
Legacy Astronomical Images
Rights
NRAO/AUI/NSF does not hold full copyright for this image. Contact the archivist for details.
Type
Legacy Astronomical Image
Investigators
Jon Marcaide, Eduardo Ros, Antxon Alberdi, Philip Diamond, Irwin Shapiro, Jose-Carlos Guirado, Dayton Jones, Robert Preston, Thomas Krichbaum, Arno Witzel, Franco Mantovani, Antonio Rius, Richard Schilizzi, Corrado Trigilio, Alan Whitney
Telescope
Very Large Array (VLA)
Very Long Baseline Array (VLBA)
Observation Date
1994-00-00
Type of Observation
continuum
Center of Image
RA 9:55:24.770, Dec: 69:1:13.700 (J2000)
Field of View
0.000003 x 0.000003 degrees
Series
Galactic Sources Series
Citation
Legacy Astronomical Images, "Supernova 1993J,"
NRAO Archives
, accessed August 12, 2022,
https://www.nrao.edu/archives/items/show/33529
.