Natal Super-Star Clusters in Henize 2-10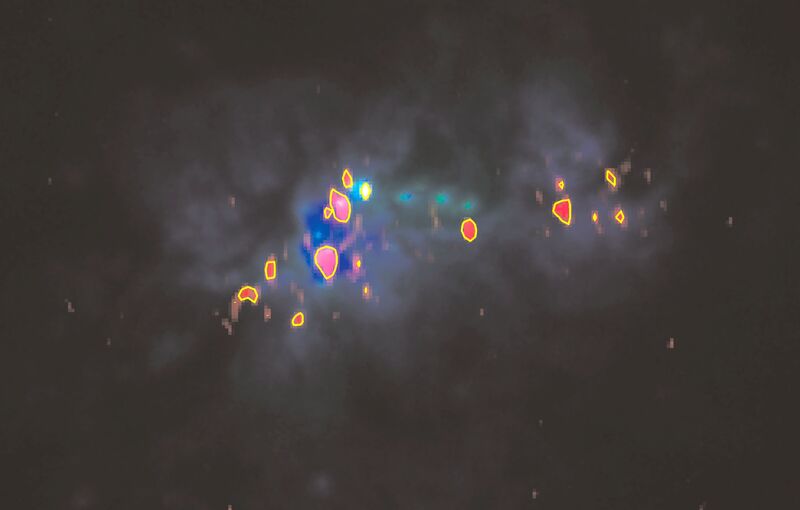 Description
HST H alpha and J band overlaid
Creator
Legacy Astronomical Images
Rights
NRAO/AUI/NSF does not hold full copyright for this image. Contact the archivist for details.
Type
Legacy Astronomical Image
Photo Credit
Kelsey E. Johnson, University of Virginia
Investigators
Kelsey E. Johnson
Telescope
Very Large Array (VLA)
Observation Date
2004-12-20
Type of Observation
continuum
Center of Image
RA 8:36:2.000, Dec: -26:24:6.000 (J2000)
Field of View
0.181100 x 0.101220 degrees
Notes
Contact the archivist for a high resolution tif of this image.
Citation
Legacy Astronomical Images, "Natal Super-Star Clusters in Henize 2-10,"
NRAO Archives
, accessed December 3, 2021,
https://www.nrao.edu/archives/items/show/33539
.