X-ray astronomy project photos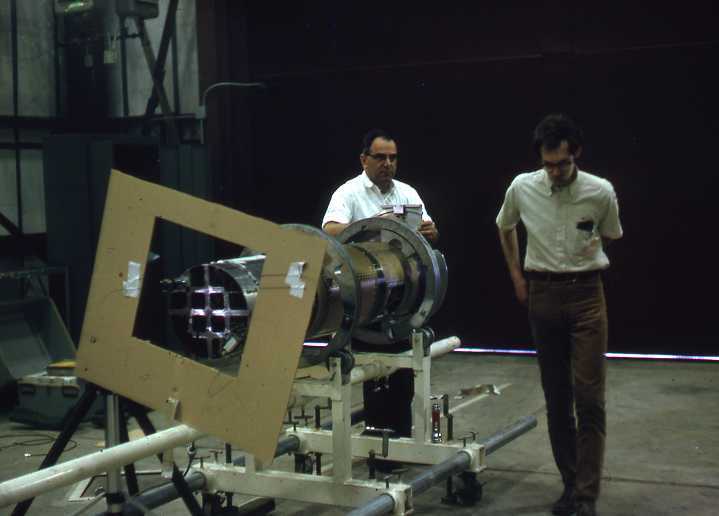 Description
Paul Vanden Bout writes, "From 1967-70 I was at Columbia U., first as a postdoc and then as an Asst. Prof. Roger Angel and I shared an office. We were both in Robert Novick's research group, working on x-ray astronomy projects. These slides are of the launch of Angel's payload, an x-ray polarimeter. The launch was successful and he got a measure of the polarization of x-rays emitted by the Crab Nebula. The experiment was the idea of Lo Woltjer, chairman of the Columbia Astronomy Department. Slide 8 is Angel's payload. Novick is on the left. Person on the right is neither Angel nor me. Unknown."
Creator
Papers of Paul A. Vanden Bout
Identifier
PVB-rocket-xray-apr69-8.jpg
Original Format of Digital Item
Slide
People
Location
Photographer
Photo Credit
Contact Archivist for photo credit information.
Notes
See also 19 8x10 color prints of the launch experiment.
Series
Photographs Series
Citation
Papers of Paul A. Vanden Bout, "X-ray astronomy project photos,"
NRAO/AUI Archives
, accessed December 8, 2023,
https://www.nrao.edu/archives/items/show/33853
.