Big Ear Group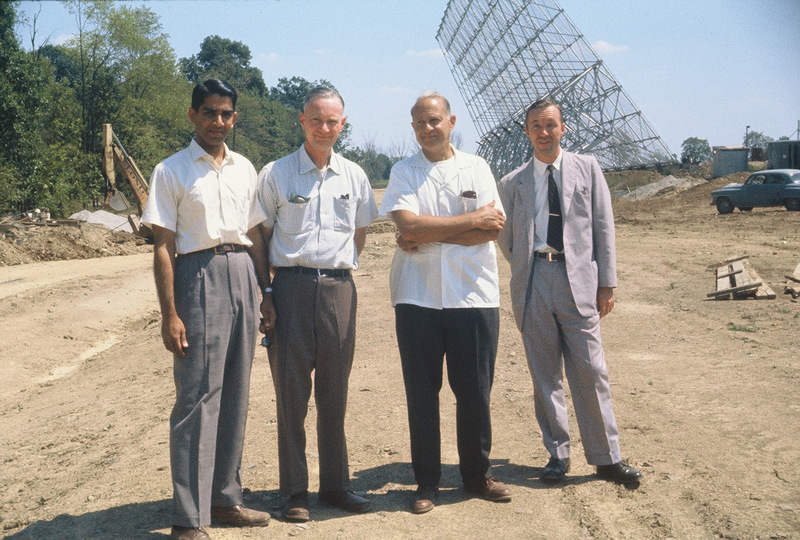 Subject
Description
L-r: T.K. Menon, Grote Reber, John D. Kraus, Robert T. Nash at Big Ear construction site. Photo taken when Reber was in Columbus to receive his honorary doctorate from Ohio State.
Creator
Papers of John Daniel Kraus
Rights
Contact Archivist for rights information.
People
Photo Credit
Contact Archivist for photo credit information.
Photo Source
John Kraus Estate
Series
Photographs, Moving Images, and Audio Series
Citation
Papers of John Daniel Kraus, "Big Ear Group,"
NRAO Archives
, accessed March 29, 2023,
https://www.nrao.edu/archives/items/show/3404
.