ALMA Trilateral Management Agreement (signed), 17 November 2016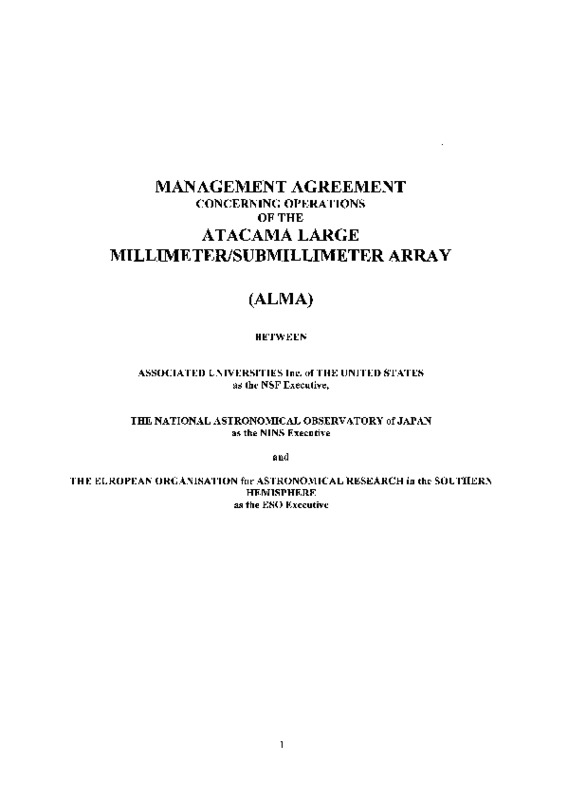 Description
Signed 17 November 2016 by AUI, European Organization for Astronomical Research in the Southern Hemisphere, NAOJ.
No annexes, no references to annexes.
Creator
Records of the NRAO
Identifier
TrilateralManagementAgreement-SignedVersion.pdf
Unit
ALMA Multi-Institutional Agreements Unit
Citation
Records of the NRAO, "ALMA Trilateral Management Agreement (signed), 17 November 2016,"
NRAO Archives
, accessed December 9, 2022,
https://www.nrao.edu/archives/items/show/36689
.
Document Viewer