ALMA Trilateral Agreement (signed), 15 December 2015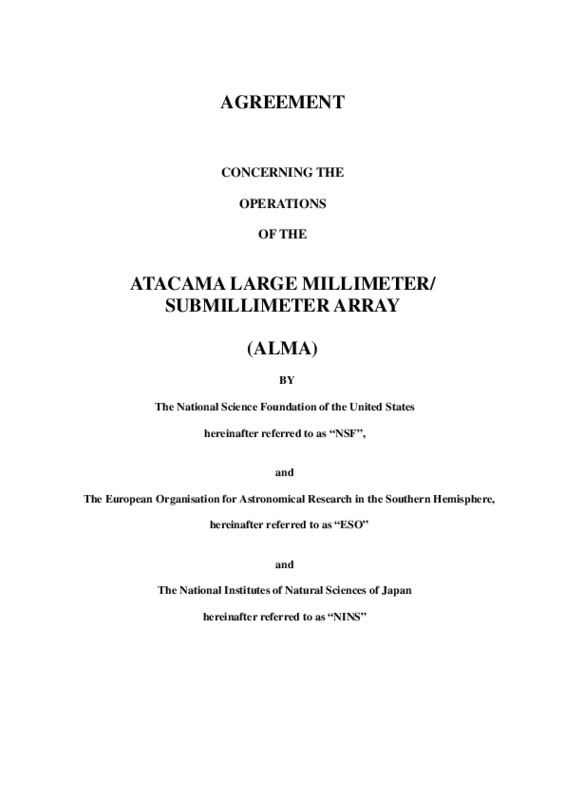 Description
Agreement Concerning the Operations of ALMA by NSF, ESO and NINS.
Includes:
Annex A: List of Partner Instutions
Annex B: Addresses of Parties
Signed.
Creator
Records of the NRAO
Identifier
ALMATrilateralAgreement15Dec2015.pdf
Unit
ALMA Multi-Institutional Agreements Unit
Citation
Records of the NRAO, "ALMA Trilateral Agreement (signed), 15 December 2015,"
NRAO Archives
, accessed December 9, 2022,
https://www.nrao.edu/archives/items/show/36692
.
Document Viewer