ESO-NSF-NINS Agreement Amendment 2, June-July 2006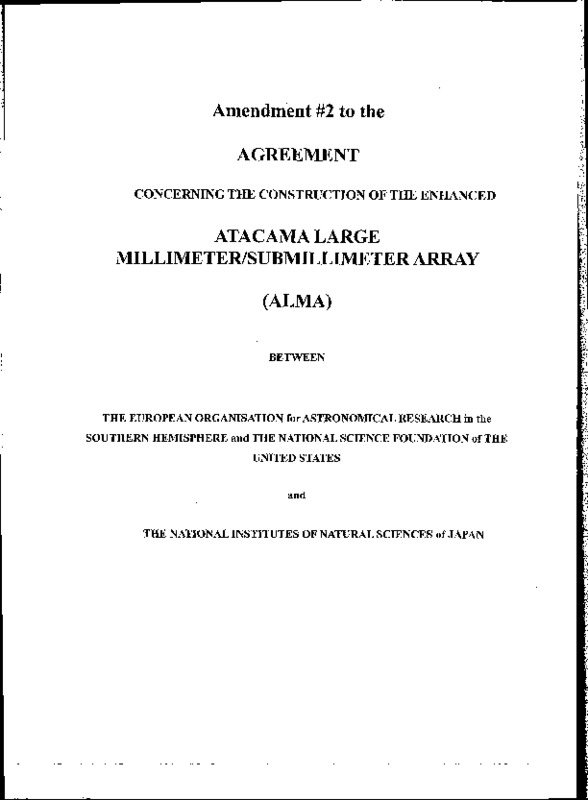 Description
Amendment #2 to the Agreement Concerning the Construction of the Enhanced ALMA Between The European Organisation for Astronomical Research in the Southern Hemisphere (ESO), The National Science Foundation of the United States (NSF) and The National Instituted of Natural Sciences in Japan (NINS).
Includes:
Annex A: Project Description
Annex B: Science Requirements
Annex C: Project Time Schedule - ACA Major Milestones
Annex D: List of Deliverables to be provided by NINS and their Maximum Values
Signed in June and July 2006.
Creator
Records of the NRAO
Identifier
ESO-NSF-NINSAgreement-Amend2-2006.pdf
Notes
Digital version only.
Unit
ALMA Multi-Institutional Agreements Unit
Citation
Records of the NRAO, "ESO-NSF-NINS Agreement Amendment 2, June-July 2006,"
NRAO Archives
, accessed December 9, 2022,
https://www.nrao.edu/archives/items/show/36717
.
Document Viewer