ALMA Design and Development MOU Between NSF and Europe (signed), December 1998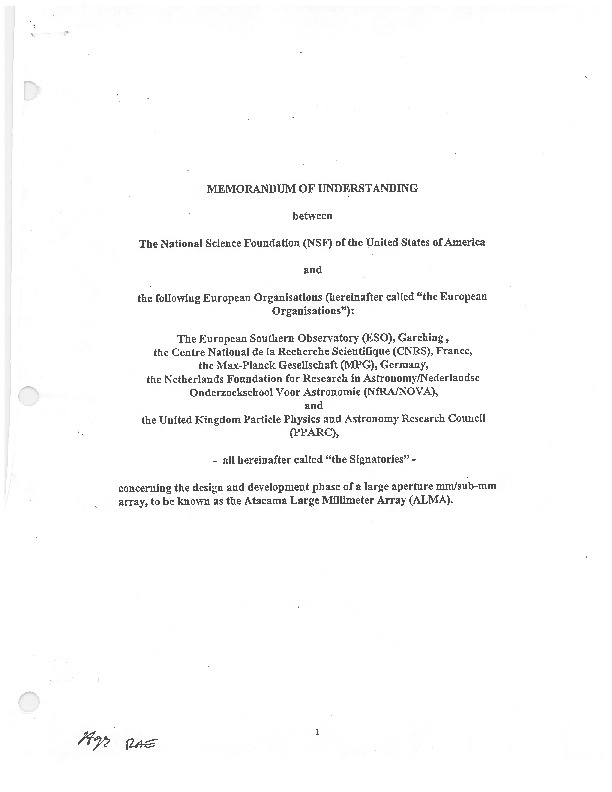 Description
Memorandum of Understanding between NSF and European Organizations (ESO, CNRS, MPG, NFRA, PPARC) for design and development phase of ALMA.
Includes Annex 1: MOU Concerning the Design and Development Phase of a Large MM/Sub-MM Array, and draft of same.
Creator
Records of the NRAO
Identifier
ALMADesignandDevelopmentMOU-NSFandEurope-December1998.pdf
Unit
ALMA Multi-Institutional Agreements Unit
Citation
Records of the NRAO, "ALMA Design and Development MOU Between NSF and Europe (signed), December 1998,"
NRAO Archives
, accessed December 9, 2022,
https://www.nrao.edu/archives/items/show/38469
.
Document Viewer