Science IPT & ASAC Response to BCP Options, 8 September 2005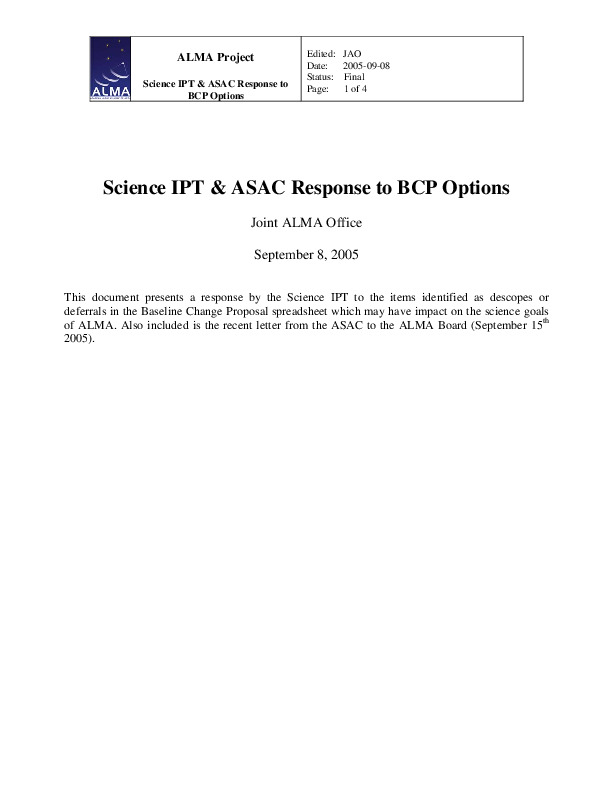 Description
From the Joint ALMA Office. This document presents a response by the Science IPT to the items identified as descopes or deferrals in the Baseline Change Proposal spreadsheet which may have impact on the science goals of ALMA. Also included is the recent letter from the ASAC to the ALMA Board (September 15th 2005).
Creator
Papers of Paul A. Vanden Bout
Identifier
Rebaseline BCP Science.pdf
Citation
Papers of Paul A. Vanden Bout, "Science IPT & ASAC Response to BCP Options, 8 September 2005,"
NRAO/AUI Archives
, accessed October 1, 2023,
https://www.nrao.edu/archives/items/show/38498
.
Document Viewer