Report on the Review of Costs for the ALMA, 16 August 2005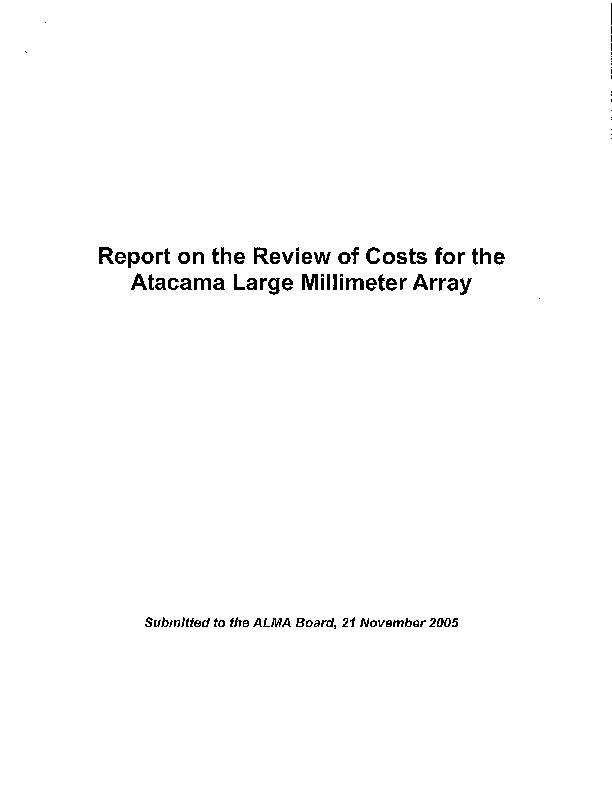 Description
ALMA CRC Report. Submitted to the ALMA Board on 21 November 2005.
Creator
Records of the NRAO
Identifier
cost-review-Beckwith-Committee.pdf
Notes
Frequently referred to as the Beckwith Report.
Unit
ALMA Rebaselining Unit
Citation
Records of the NRAO, "Report on the Review of Costs for the ALMA, 16 August 2005,"
NRAO Archives
, accessed December 9, 2022,
https://www.nrao.edu/archives/items/show/38500
.
Document Viewer