Jansky Family, ca. 1945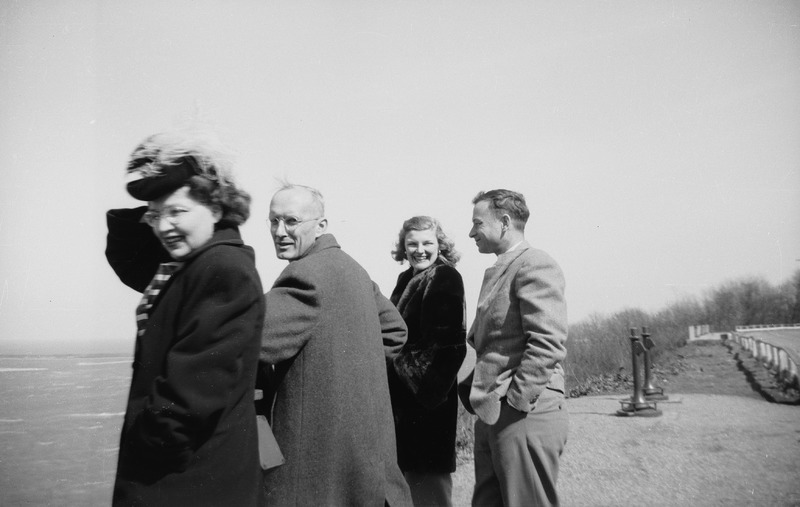 Description
Alice Jansky, Karl Jansky, Marguerite (Sis) Jansky Froscher, C.T. Froscher. Photo taken at the lookout point overlooking Sandy Hook Bay, Highlands NJ, mid 1940s
Creator
Papers of Karl G. Jansky
Rights
Contact Archivist for rights information.
Identifier
Jansky family_13.tif
People
Location
Photographer
Photo Credit
Contact Archivist for photo credit information.
Notes
This negative was loaned to the NRAO Archives for scanning by David Jansky, Karl Jansky's son, who took the photos. Captions and identifications were provided by David Jansky in September 2008.
Approximate date.
Series
Photographs Series
Citation
Papers of Karl G. Jansky, "Jansky Family, ca. 1945,"
NRAO/AUI Archives
, accessed June 9, 2023,
https://www.nrao.edu/archives/items/show/818
.
Document Viewer