Bell Labs, 1926-1927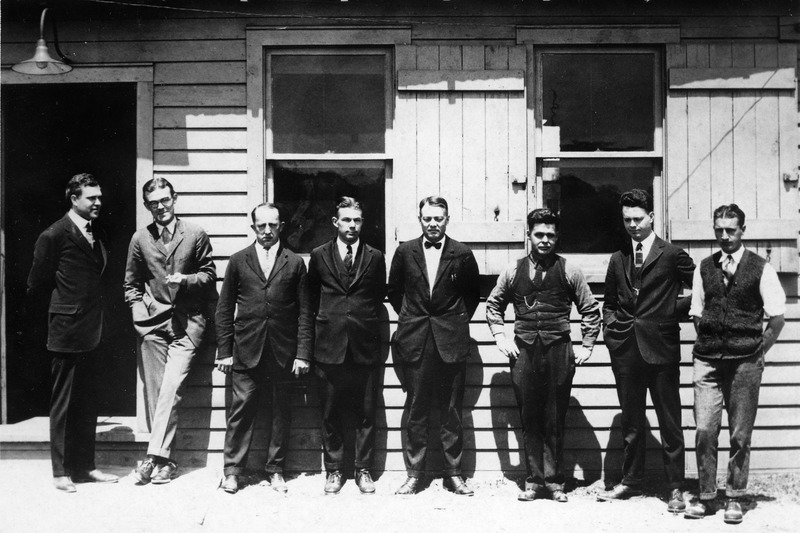 Description
Left to right: H.T. Friis, A.G. Jensen, A. Sulzman, unknown, C.R. Englund, Hageman, E. Bruce, Bauman. Cliffwood NJ, about 1926 or 1927.
Creator
Papers of Karl G. Jansky
Rights
Contact Archivist for rights information.
Identifier
CliffwoodNJ1926-27_people.tif
People
Location
Photo Credit
Contact Archivist for photo credit information.
Notes
This photo was loaned to the NRAO Archives for scanning by David Jansky, Karl Jansky's son. It was sent to him by Al Beck, who worked with Jansky at Bell Labs. Beck wrote identifications on the backs of the photos, and David added first names where he knew them.
Series
Photographs Series
Citation
Papers of Karl G. Jansky, "Bell Labs, 1926-1927,"
NRAO/AUI Archives
, accessed June 2, 2023,
https://www.nrao.edu/archives/items/show/820
.
Document Viewer