Finding Aid to the Papers of George W. Swenson, Jr., 1950-2007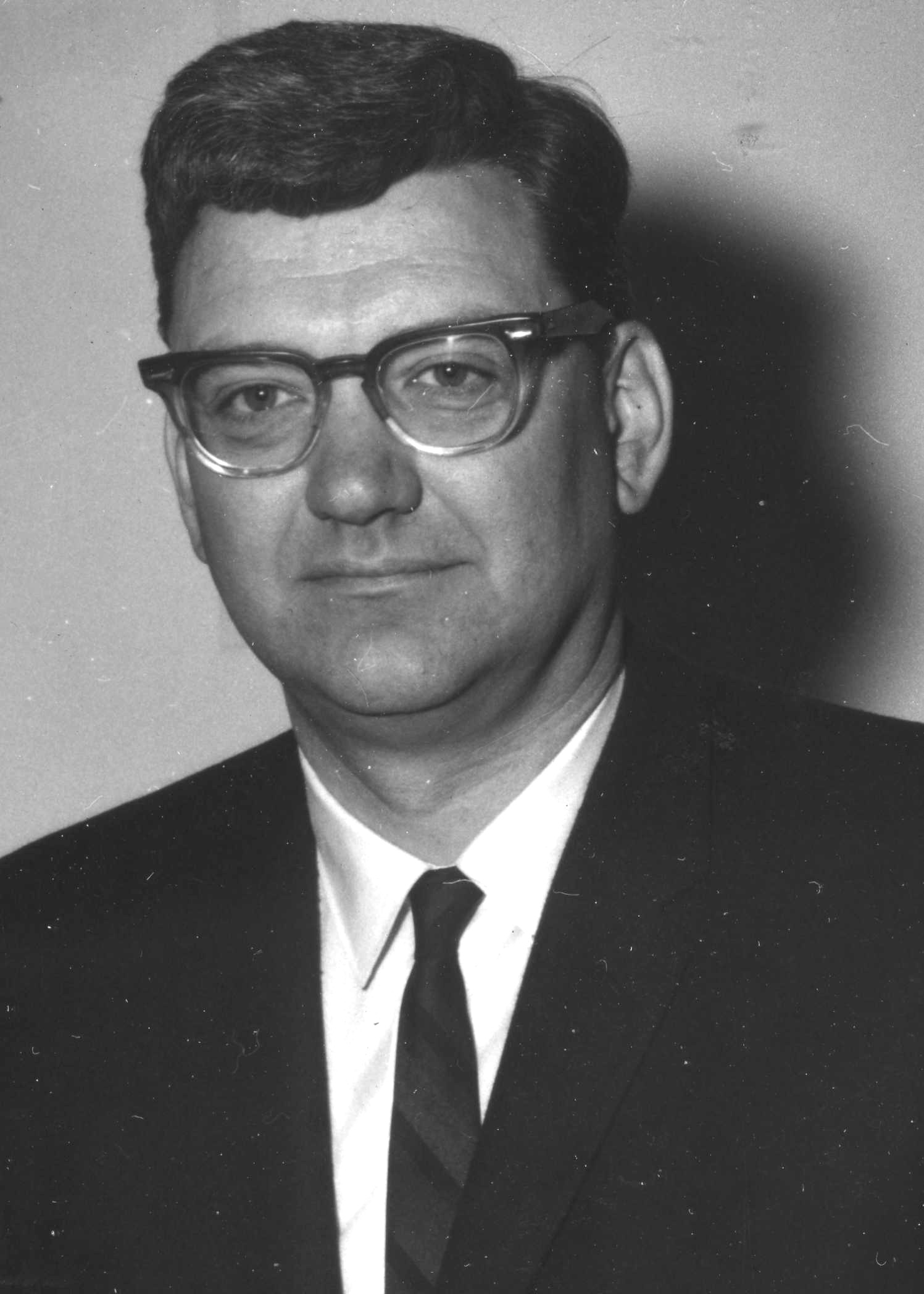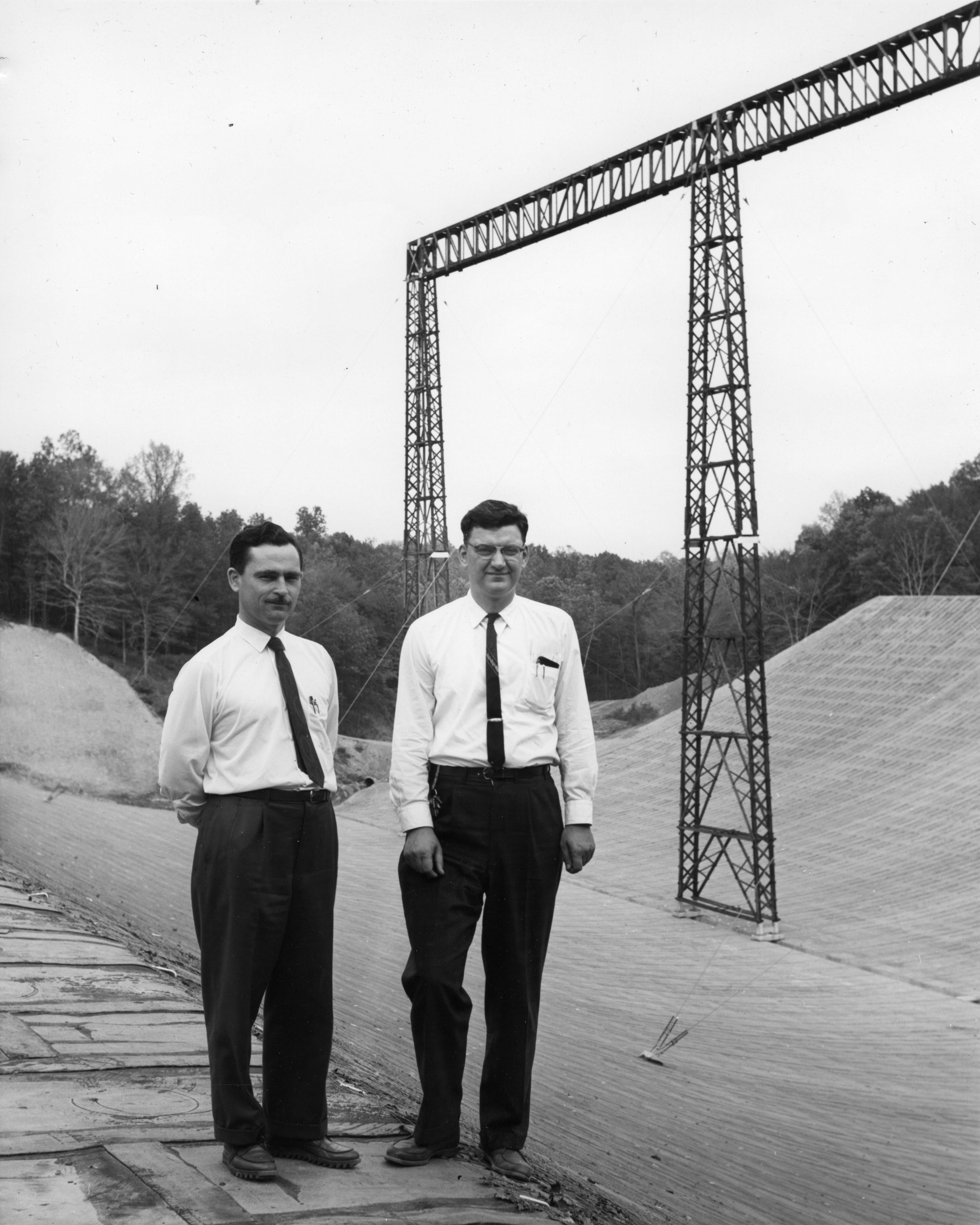 See also the Papers of Woodruff T. Sullivan III, which include a 22 minute oral interview with Swenson conducted in 1975.

Location of collection: National Radio Astronomy Observatory, Archives, 520 Edgemont Rd., Charlottesville, VA. Phone: 1-434-296-0203, email: archivist at nrao.edu

Title and dates of the collection: Papers of George W. Swenson, Jr., 1957-2007

Size of the collection: 0.5 linear feet

Papers/Records created by: Swenson, George W. Jr. (1922-2017)

Short description of collection: The collection includes photographs of astronomers, most taken at the University of Illinois Vermilion River Observatory, Swenson's selected collection of his publications, and materials from Swenson's work at National Radio Astronomy Observatory, 1964-1968, on design and planning for the Very Large Array.
Swenson, George W., Jr. (1922-2017)
Vermilion River Observatory
Very Large Array
Biography: George W. Swenson, Jr. was born in Minneapolis, MN, on 22 September 1922. He enrolled in Michigan Tech in 1940, joined active military service in the Signal Core of the US Army in 1942, but was able to complete his Bachelor of Science degree in Electrical Engineering from Michigan Tech in 1944 through a correspondence program. After leaving the Army he received his MS from MIT and then his PhD in Electrical Engineering in 1951 from University of Wisconsin. Following brief periods at Washington University in St. Louis, University of Alaska in Fairbanks, and Michigan State University in East Lansing, in 1956 he accepted a joint appointment in the Electrical Engineering and the Astronomy Departments at University of Illinois, Champaign-Urbana, and remained there until his 1988 retirement. Swenson actively continued his research and the training of students until shortly before his death on 22 February 2017.
At University of Illinois in the early 1960s, Swenson established the Vermilion River Observatory where he designed and built a 600 x 400 foot cylindrical parabolic antenna. After he built a simple radio interferometer to make crude position measurements of Sputnik, his recognition of the value of satellite transmitters to facilitate measurements of the properties of the ionosphere led to a major long-term program in ionosphere research at Illinois. He was involved in the development of very long baseline interferometry (VLBI), and completed a 120 foot parabolic antenna at Illinois in 1970 that was a part of the original six-element US VLBI Network in 1976. The 1975 paper he wrote with NRAO's Kenneth I. Kellermann describing the requirements and characteristics of a dedicated VLBI array became the basis for NRAO's Very Long Baseline Array proposal. With A. Richard Thompson and James Moran, he co-authored the "bible of radio interferometry," Interferometry and Synthesis in Radio Astronomy, originally published in 1986; the third edition was published a week after Swenson's death.
In 1964, when NRAO was beginning to plan for what became the Very Large Array (VLA), NRAO Director David S. Heeschen invited Swenson to come to NRAO to lead the group considering the engineering and organizational problems associated with the design and construction of a very large antenna array for radio astronomy. Swenson's sabbatical leave expanded to a four year stay at NRAO doing VLA planning and design work.
[Biographical note written by Ellen N. Bouton. For a fuller biography of Swenson, see the Biographical Memoir of George W. Swenson, Jr. by James Moran.]
Accession history: Materials were sent by Swenson to the NRAO Archives in 2014.
Access to collection: No restrictions. The Archives are open part-time; contact the Archivist for appointment.
Restrictions on use of collection: None.
Publication rights: Copyright has been assigned to the NRAO/AUI Archives. All requests for permission to publish or quote from manuscripts must be submitted in writing to the Archivist.
Preferred citation: National Radio Astronomy Observatory/Associated Universities, Inc. Archives, Papers of George W. Swenson, Jr., <series/unit/subunit/box #>. After the initial citation, abbreviations may be used: NRAO/AUI Archives, Swenson Papers, <series/unit/subunit/box #>.
Processing notes: In 2014, initial inventory of the collection was done by Ellen N. Bouton and scanning of the photographs was done by W. Miller Goss. Final arrangement, description, indexing, foldering, and boxing of this material was completed in 2020. During the processing, fasteners were removed, materials were removed from binders of various types, and duplicates were discarded.
Scope and Contents of Collection
Photographs Series: This series includes 20 photographs of visiting astronomers taken at the University of Illinois Vermilion River Observatory between 1960 and 1963, and one group photo taken in Charlottesville in 1967. Original photos have Swenson's penciled annotations on verso with names and estimated dates. All photographs have been digitized. Click here for an item listing with links to the digitized photos.
Collected Reprints Series: Swenson saved a selective collection of approx. 60 reprints authored or co-authored by him, dated 1957-2005. Included with the reprints is a curriculum vita listing 1950-2007 publications. Size: 7 folders.
Very Large Array (VLA) Series: In 1964 NRAO Director David S. Heeschen asked Swenson to come to NRAO to lead the design team for the Very Large Array. Swenson took a leave from University of Illinois and was at NRAO from 1964-1968. This series includes reports and correspondence retained by Swenson related to his work on VLA design and planning. The bulk of the correspondence related to an informal meeting at Green Bank in December 1964 to define parameters of the proposed instrument, with other later VLA-related correspondence, and with two items that post-date Swenson's time at NRAO. Material is dated 1950-1997. Size: 4 folders. Click here for a listing.