September 1, 2011
Contact:

Tania Burchell, Science Writer
Charlottesville, VA
(434) 244-6812
tburchel@nrao.edu


Cryogenic Catering Truck Comes to the ALMA Observatory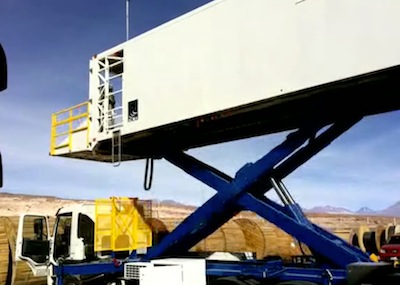 In this time-lapse, the Front End Service Vehicle raises up and lowers back down again at the control of ALMA technicians, showing how it smoothly reaches the 20foot heights of ALMA telescope receiver cabins.
CREDIT:David Rabanus, ALMA (NRAO/NAOJ/ESO)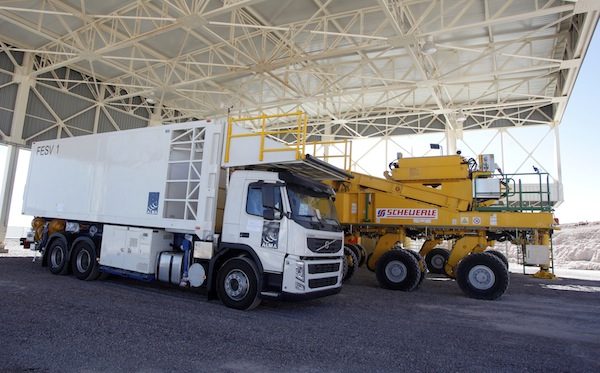 Half of ALMA's telescope servicing fleet: A new Front End Servicing Vehicle beside the telescope-hauling ALMA Transporter.
CREDIT: Carlos Padilla, NRAO/AUI/NSF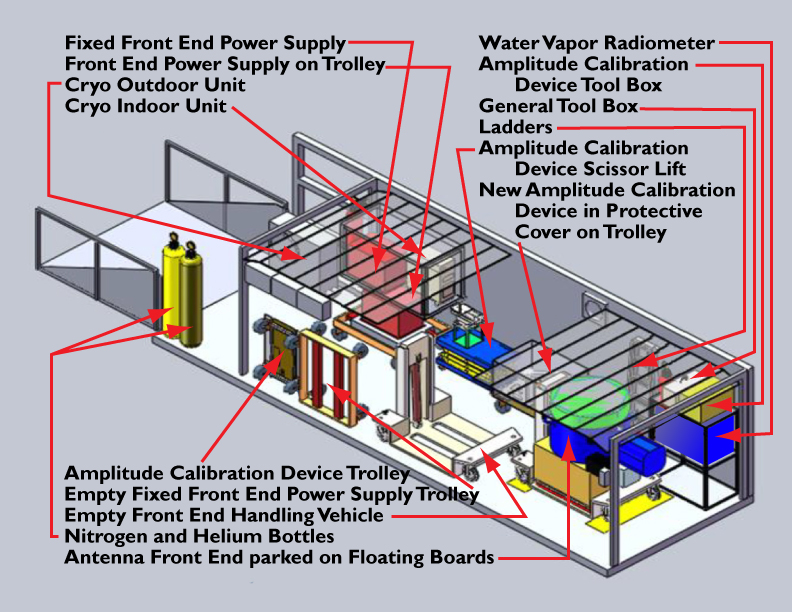 Inside the climate-controlled Front End Service Vehicle, multimillion-dollar astronomy instruments can be secured alongside the specialized equipment required to service them.
CREDIT: Yu Sung HSIN (CSIST), Juan Gallardo (ALMA), Bill Saxton (NRAO/AUI/NSF)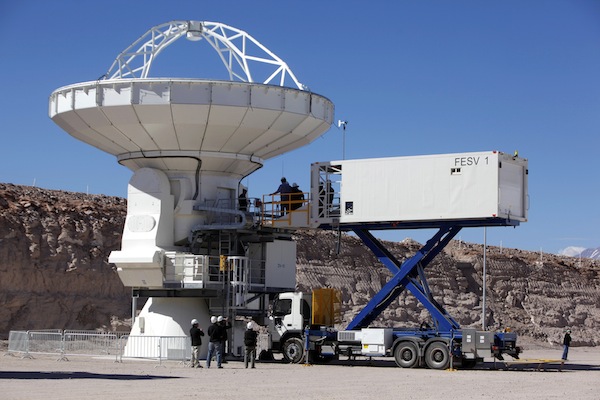 ABOVE: After its month-long journey from Taiwan, the first of two Front End Service Vehicles (FESV) is being tested at the ALMA Operations Support Facility in Chile. In this photo, the FESV cabin has raised to service the interior of a North American ALMA telescope. This first FESV is named Mei hua after the Taiwanese plum blossom, a revered, winter-blooming flower.
CREDIT: Carlos Padilla, NRAO/AUI/NSF