Finding Aid to the Papers of Raymond P. Escoffier, 1940-2021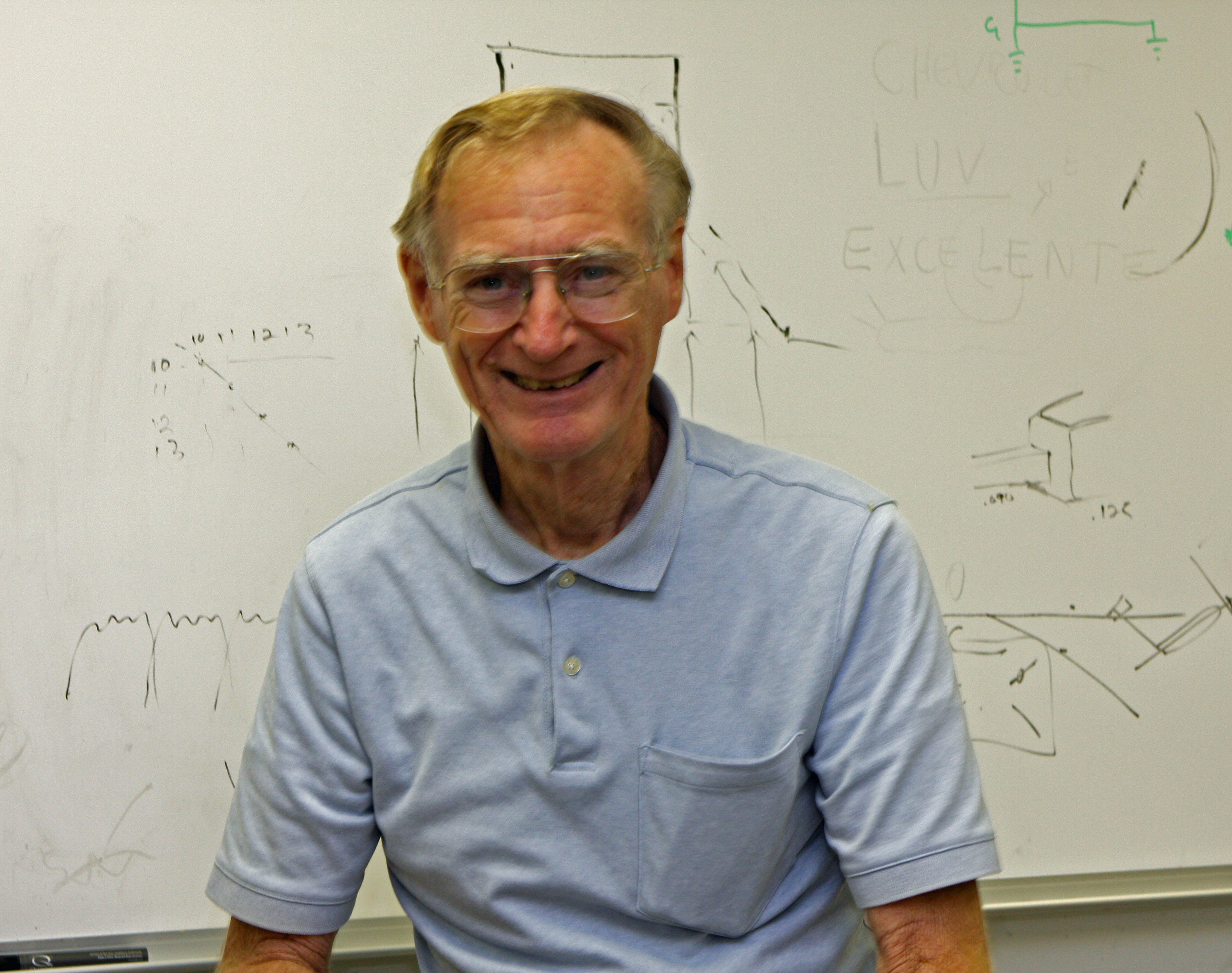 Location of collection: National Radio Astronomy Observatory, Archives, 520 Edgemont Rd., Charlottesville, VA. Phone: 1-434-296-0203, email: archivist at nrao.edu
Title and dates of the collection: Papers of Raymond P. Escoffier, 1983-2006
Size of the collection: 1.75 linear feet plus 2 oversized notebooks (19x12.75 inches)
Papers/Records created by: Escoffier, Raymond P. (1940-2021)
Short description of collection: Escoffier was an engineer who designed and built the correlators for the first generation of NRAO's interferometric arrays. The small collection includes materials on the correlators, particularly the ALMA correlator.
Escoffier Raymond P. (1940-2021)
National Radio Astronomy Observatory (NRAO)
Atacama Large Millimeter/submillimeter Array
Biography: Born in Louisiana in 1940, Raymond P. Escoffier came to NRAO in 1973 after earning Bachelor's and Master's degrees in electrical engineering from Louisiana State University and after a brief period at Collins Radio in Dallas, Texas. He joined the NRAO VLA correlator design team led by Art Shalloway, and in 1975 took on the role of lead engineer for the VLA correlator project, moving to New Mexico to oversee its installation. Commissioned in 1980, the VLA correlator represented groundbreaking technology for its time as one of the first all-digital correlators and for its use of custom integrated circuits.
After the completion of VLA commissioning Escoffier returned to Charlottesville, and in 1986 he and his team began working on the design of the original VLBA correlator. He directed the construction of the correlator and oversaw its integration with the tape drives in the then new Array Operation Center in Socorro, New Mexico, where it was commissioned in 1994.
Escoffier's final project at NRAO was his most ambitious and impressive: providing engineering leadership for an international team building a correlator for the Atacama Large Millimeter/submillimeter Array (ALMA) in the Atacama Desert of northern Chile. The ALMA correlator was designed to process the signals from 64 antennas with 16 GHz of bandwidth in two polarization channels. The final system resided in over 40 racks of equipment, processing signals from up to 64 of the ALMA antennas, translated into multiple intermediate frequency segments in the range of 2 to 4 GHz followed by 3-bit digitization, which at the time of the design, was a technically difficult goal to implement. His design was once again at the leading edge of technology in radio astronomy in its use of ASICs and state-of-the-art Field Programmable Gate Arrays. Notably, when ALMA was commissioned in 2011, his design worked nearly flawlessly, without a need for any design iteration, a testament to the engineering prowess he amassed over the years of designing and building the VLA and VLBA correlators.
In addition to his work on NRAO correlators, Escoffier contributed to the design of several other correlators around the world. He also pursued several other smaller projects for NRAO.
Escoffier retired from NRAO in 2005, and died in Louisiana in 2021.
[Biographical note adapted by Ellen Bouton from the obituary written by Escoffier's NRAO colleagues for the American Astronomical Society.]
Accession history: In early 2022, material from Escoffier's former office was inventoried and transferred to the NRAO/AUI Archives by his NRAO colleague, Richard Lacasse.
Access to collection: No restrictions. The Archives are open part-time; contact the Archivist for appointment.
Restrictions on use of collection: None.
Publication rights: Copyright belongs to The National Radio Astronomy Observatory. All requests for permission to publish or quote from manuscripts must be submitted in writing to the Archivist.
Preferred citation: National Radio Astronomy Observatory/Associated Universities, Inc. Archives, Papers of Raymond P. Escoffier, <series/unit/subunit/box #>. After the initial citation, abbreviations may be used: NRAO/AUI Archives, Escoffier Papers, <series/unit/subunit/box #>.
Processing notes: Initial inventory of this collection was done in spring 2022 by Ellen N. Bouton, with assistance from Richard Lacasse. Final arrangement, description, indexing, foldering and boxing of this material was done by Bouton in May 2022. During the processing, fasteners were removed and materials were removed from binders of various types. Documents duplicated elsewhere in the NRAO/AUI Archives were discarded.
Scope and Contents of Collection
Correlators Series: This series includes Escoffier's materials dated 1983-2006 on the various correlators he designed and reviewed, with majority of documents on the ALMA correlator. Included are samples of correlator chips and a card designed by Escoffier. Size: 1.25 linear feet plus 2 oversized notebooks (19x12.75 inches). Click here for a listing of folders, or use the NRAO Archives online catalog to search for specific items or across multiple series/collections.
Green Bank Telescope (GBT) Spectrometer Series: This series inludes Escoffier's materials from 1992 on the GBT Spectrometer: schematics, block diagrams, and programming information. Size: 0.5 linear feet. Click here for details.