140 Foot Construction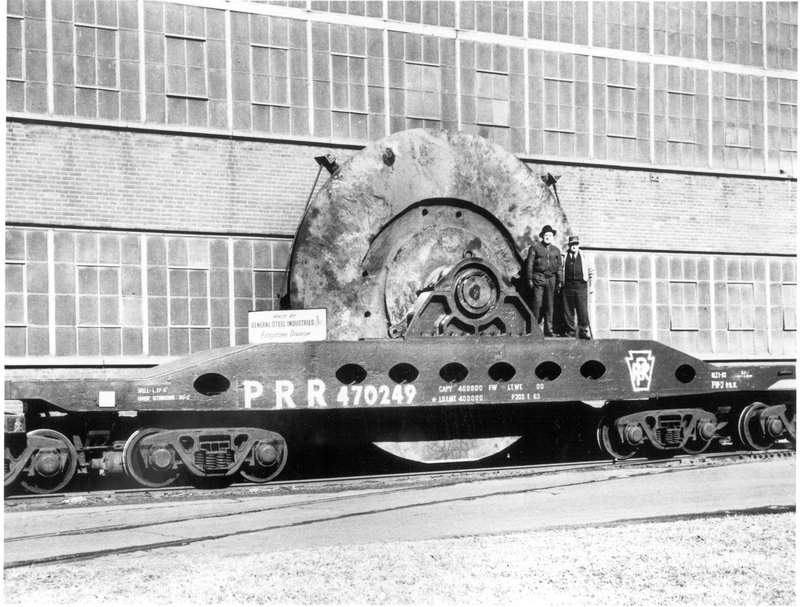 Description
140 Foot Telescope construction - the 17.5 foot diameter spherical bearing leaving General Steel Industries at Eddystone PA, where it was cast in early 1963. With a weight of more than 350 tons, it was the largest nickel steel casting ever poured. Much of the material was cut away in subsequent machining. A special railroad car was cast in a single piece to transport it from the foundry to the Westinghouse plant at East Pittsburgh where it was machined.
Creator
Records of the NRAO
Location
Photo Credit
NRAO/AUI/NSF
Historical Negative #
GB63-00519
Date Negative Added
1963-09-18
Series
Photographs Series
Unit
140 Foot Telescope Unit
Subunit
140 Foot Construction Subunit
Citation
Records of the NRAO, "140 Foot Construction,"
NRAO/AUI Archives
, accessed October 1, 2023,
https://www.nrao.edu/archives/items/show/29598
.