Hobo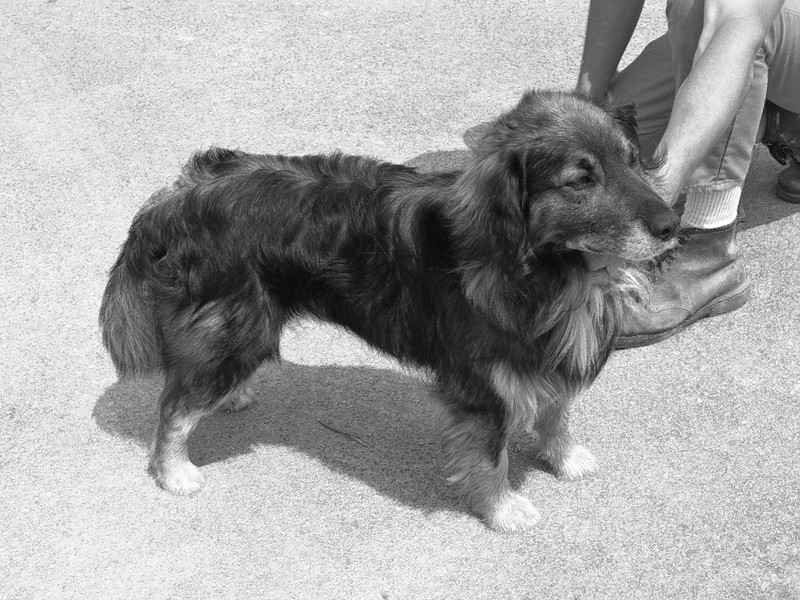 Subject
Description
Hobo, a long-time Observatory resident, was born in Green Bank on 7 December 1964 to John Hungerbuhler's family dog, Digy. Hobo lived with the Hungerbuhlers, and then at various times with the families of Omar Bowyer, Buck Peery, John Payne, Dave Hogg, Ken Kellermann, and others (and at times managed to live and eat with several families at once). He was a familiar face at the Jansky Lab, the shops, and the telescopes, and loved to join hiking groups. One hike was longer than expected: Hobo and Tom Cram started out toward Buffalo Ridge and ended up in Monterey. Sometime after 1977, Hobo moved to Charlottesville and then Tucson with Tom Cram, and died in Tucson. After Hobo's death in Tucson, he was cremated and his ashes shipped to the Observatory at Green Bank. He is buried across the road from the 140 Foot Telescope, in an enclosed area by a geological survey marker.
Creator
Records of the NRAO
Historical Negative #
GB70-06930
Date Negative Added
1970-06-12
Series
Photographs Series
Citation
Records of the NRAO, "Hobo,"
NRAO Archives
, accessed March 29, 2023,
https://www.nrao.edu/archives/items/show/29899
.