ALMA Site Testing, November 1999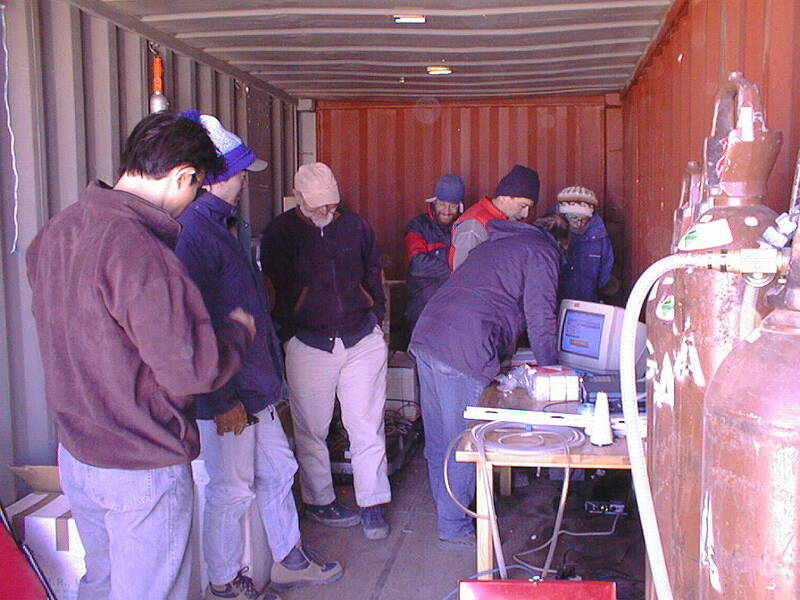 Description
As part of ALMA site testing, weather balloons, or radiosondes, were launched to measure the vertical profiles of temperature, pressure, and humidity. Balloons were launched about 1 km west of the present location of the ALMA AOS building, and the equipment, including the tanks of helium for the balloons, was stored in a container. Inside the container in November 1999, l-r: Seichi Sakamoto, Min Yun, Riccardo Giovanelli, Simon Radford, Angel Otarola, Lars Ake Nyman, and Kate Brooks.
Creator
Records of the NRAO
People
Location
Series
Photographs Series
Citation
Records of the NRAO, "ALMA Site Testing, November 1999,"
NRAO/AUI Archives
, accessed June 1, 2023,
https://www.nrao.edu/archives/items/show/36774
.