2009 Employee Service Awards, Charlottesville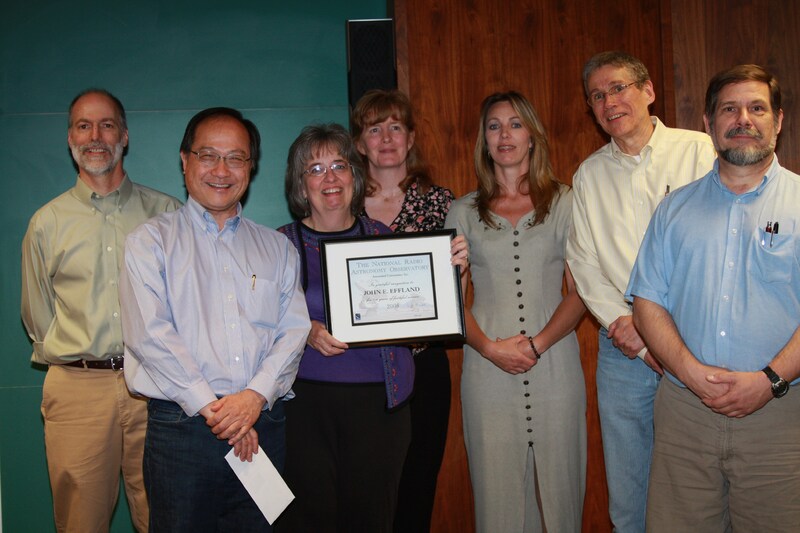 Subject
Description
Service Awards for employees who completed milestone decades in 2008. NRAO Director Fred Lo with awardees. Left to right: Phil Jewell, Fred Lo, Evelyn Braintwain, Tracy Halstead, Carolyn White, John Effland, Bob Treacy.
Creator
Records of the NRAO
Original Format of Digital Item
Digital photograph
People
Location
Photographer
Photo Credit
NRAO/AUI/NSF
Notes
One of 7 slides from a set of 58. Contact the archivist for additional images.
Series
Photographs Series
Subunit
Employee Service Awards Subunit
Citation
Records of the NRAO, "2009 Employee Service Awards, Charlottesville,"
NRAO/AUI Archives
, accessed September 25, 2023,
https://www.nrao.edu/archives/items/show/37141
.