1986 Employee Service Awards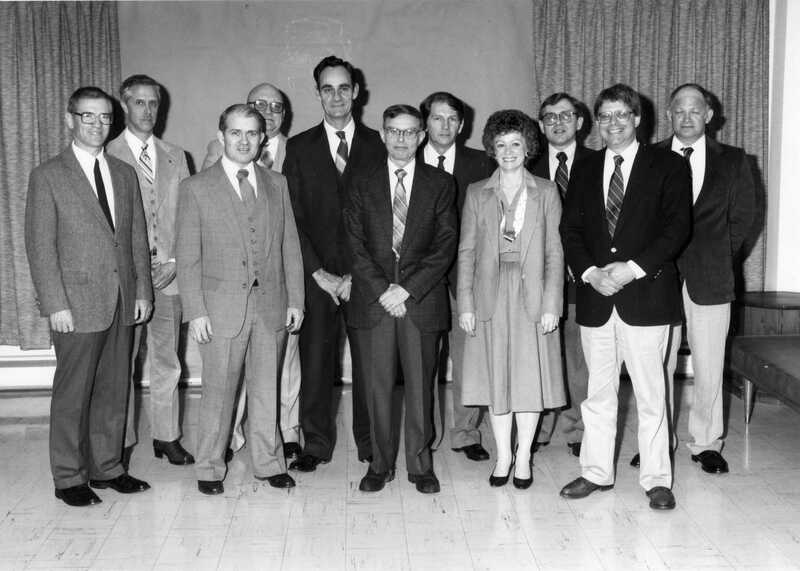 Subject
Description
Green Bank Site Director George Seielstad (far left) and NRAO Director Paul Vanden Bout (second right) with 20 and 10 year service awardees (1965 or 1975 to 1985), 14 March 1986. Awardees left to right: Wendell Monk, Boyd Wright, Robert Viers, Charles Cassell, Robert Mauzy, Tom Dunbrack, Becky Warner, Bruce McKean, Russ Poling.
Creator
Records of the NRAO
Identifier
GB86-23872.jpg
Original Format of Digital Item
B&W negative
People
Location
Photo Credit
NRAO/AUI/NSF
Historical Negative #
GB86-23872
Series
Photographs Series
Subunit
Employee Service Awards Subunit
Citation
Records of the NRAO, "1986 Employee Service Awards,"
NRAO Archives
, accessed April 2, 2023,
https://www.nrao.edu/archives/items/show/38830
.