Finding Aid to the Papers of Karl G. Jansky, 1923-1989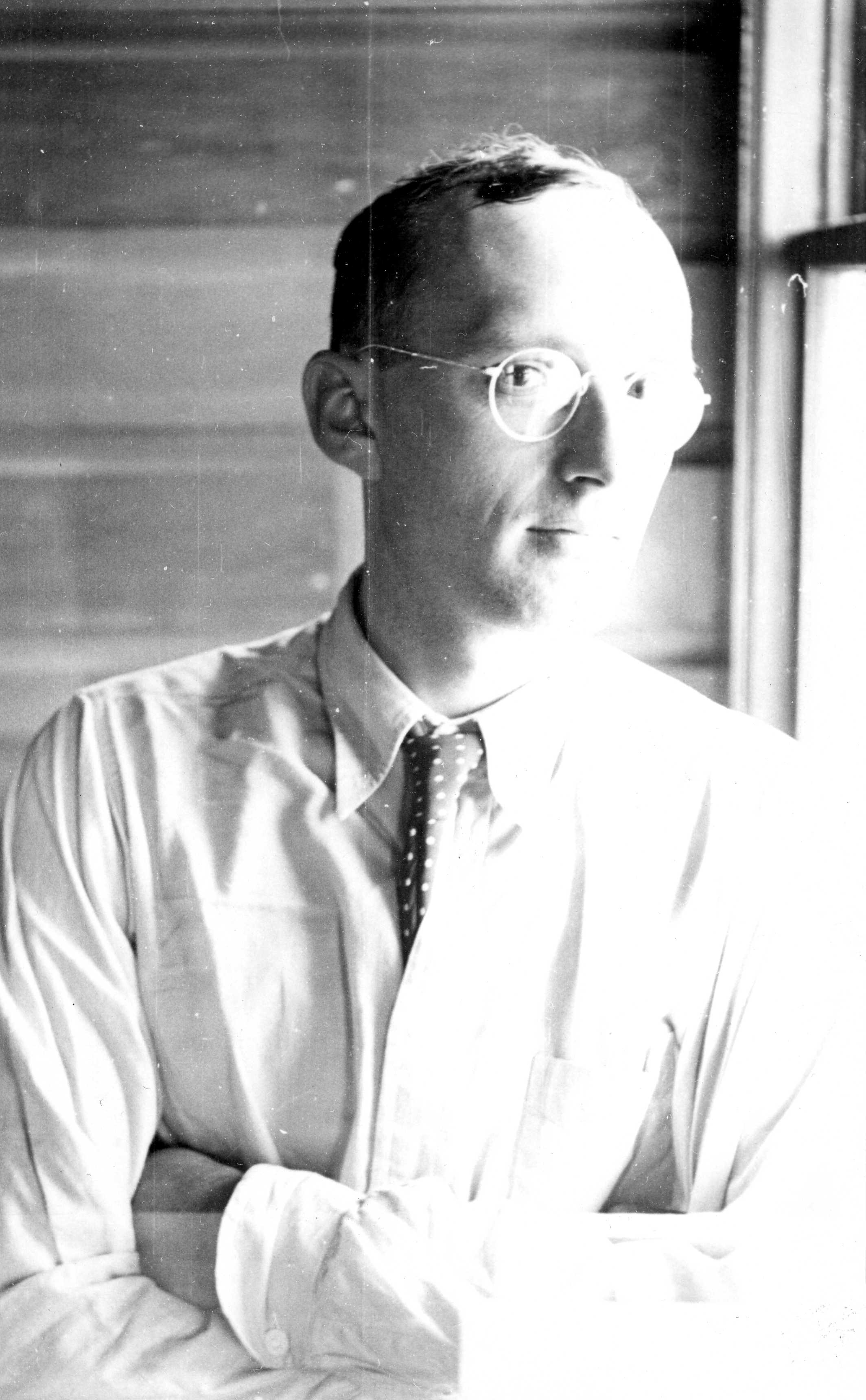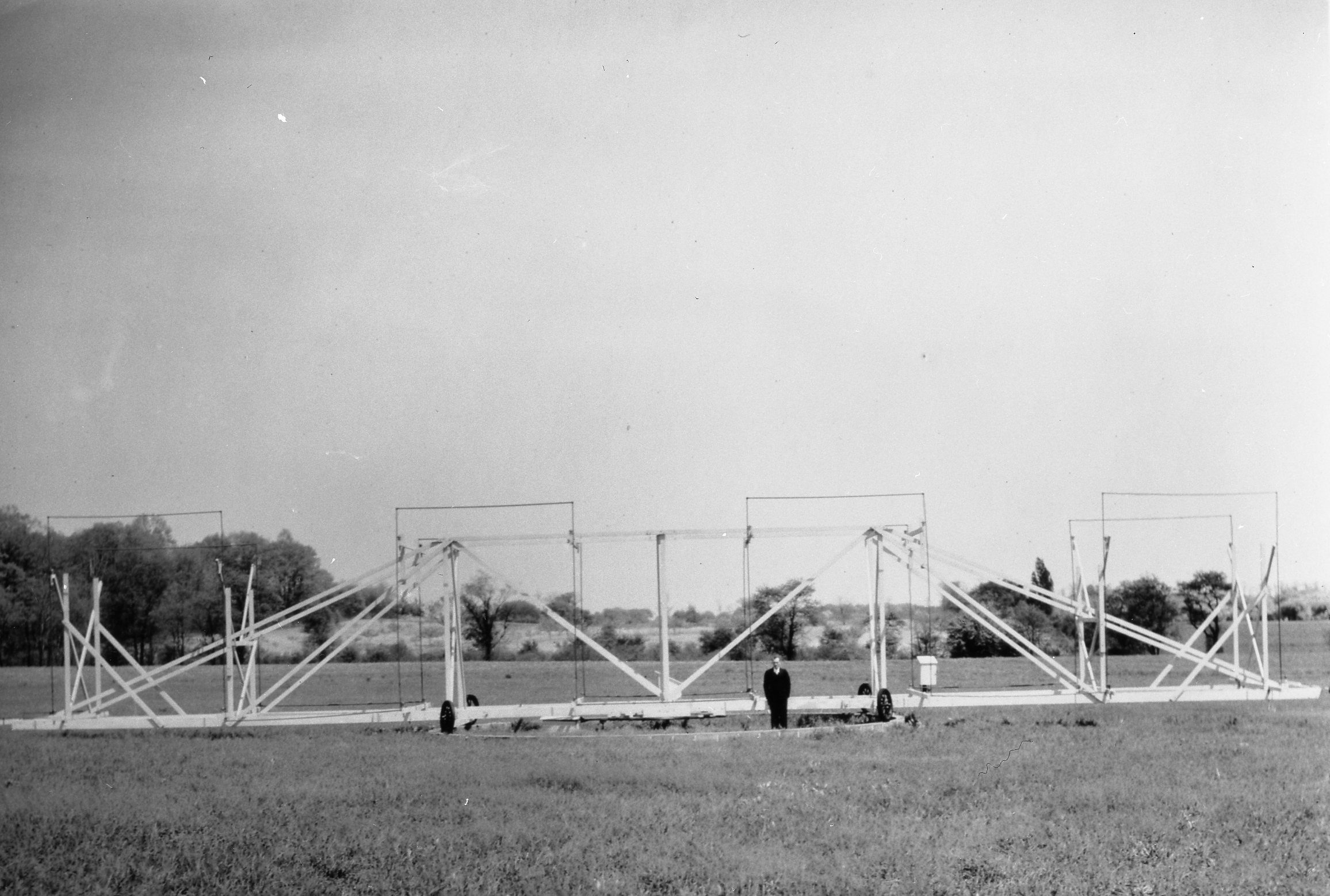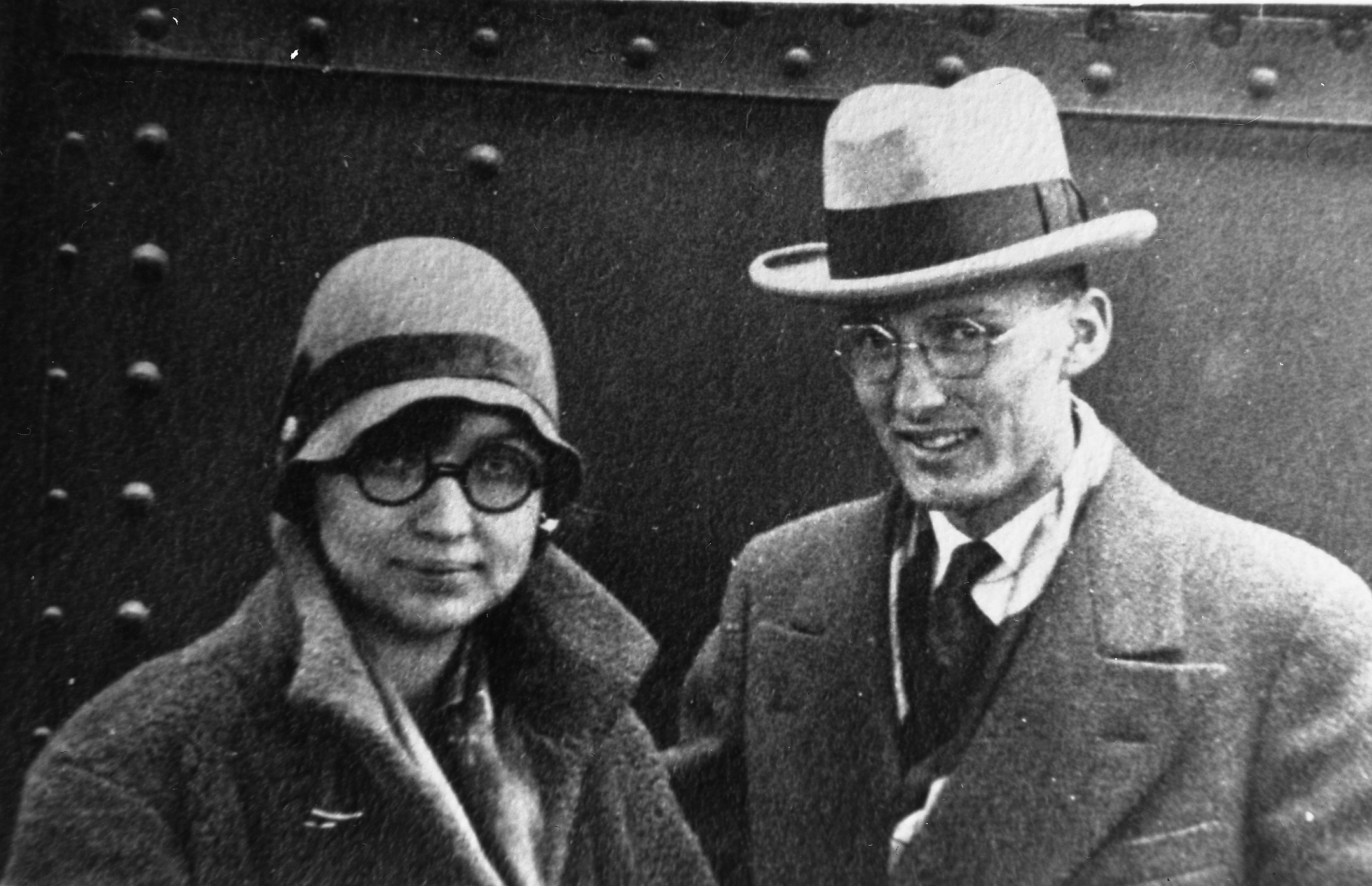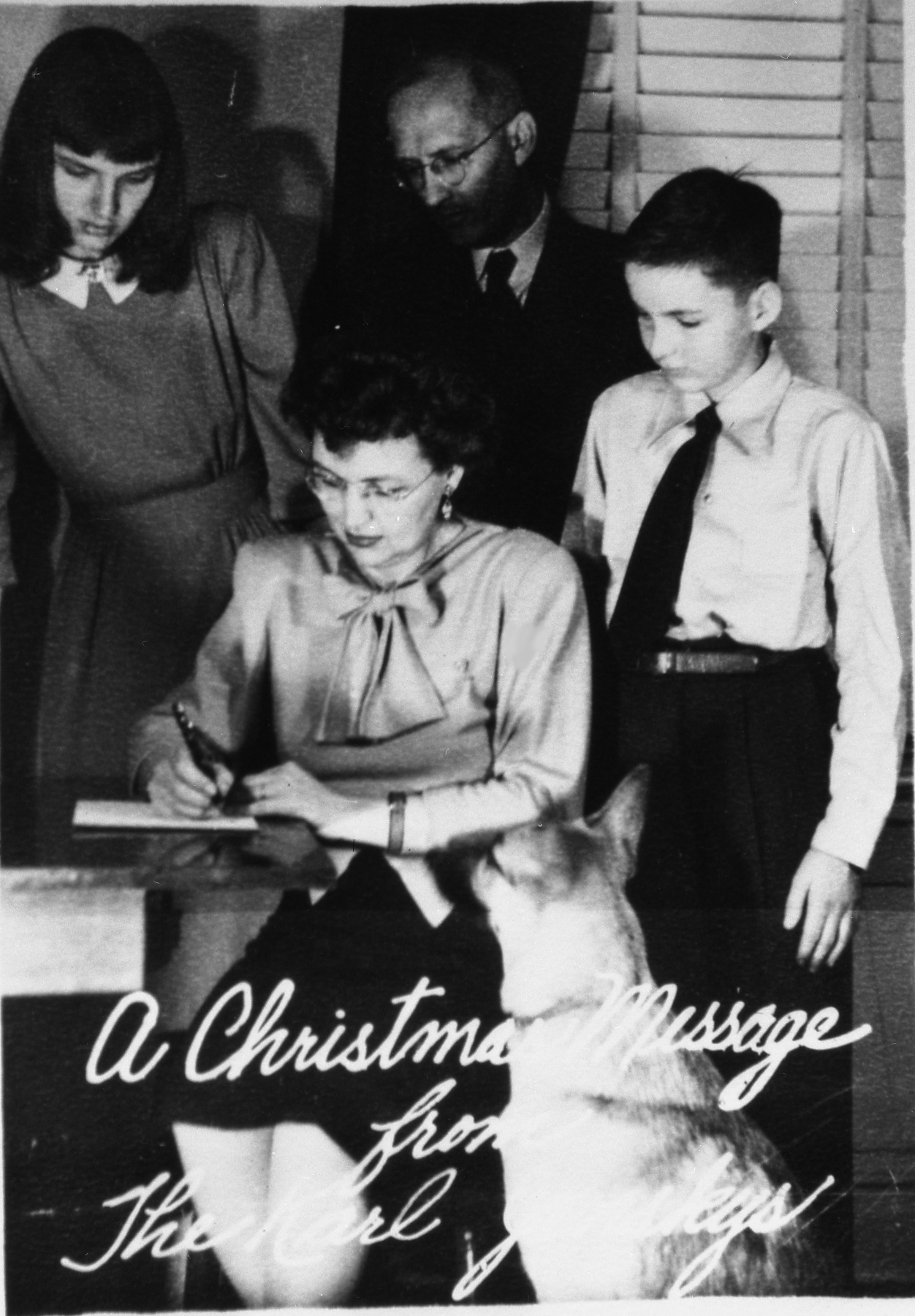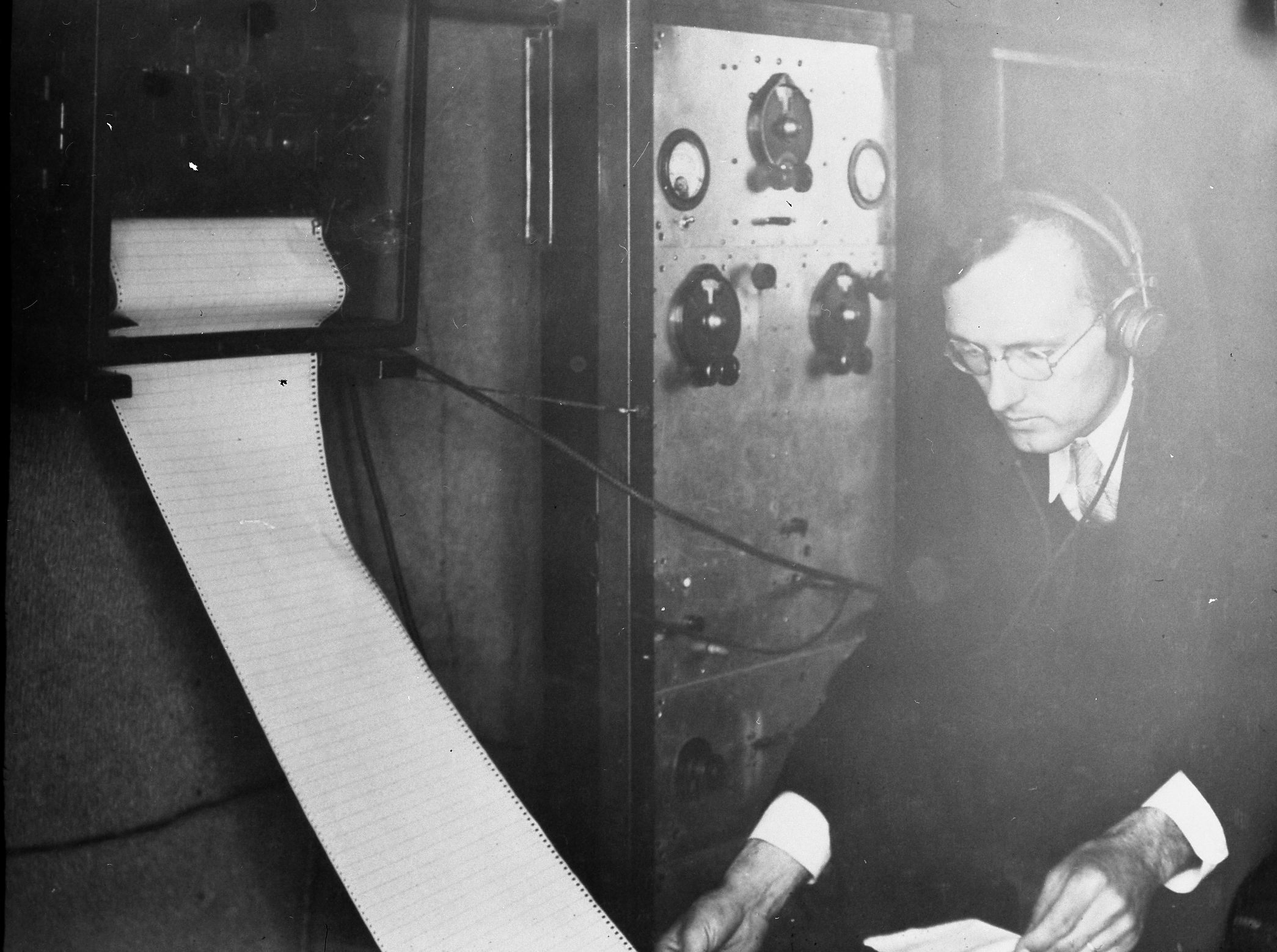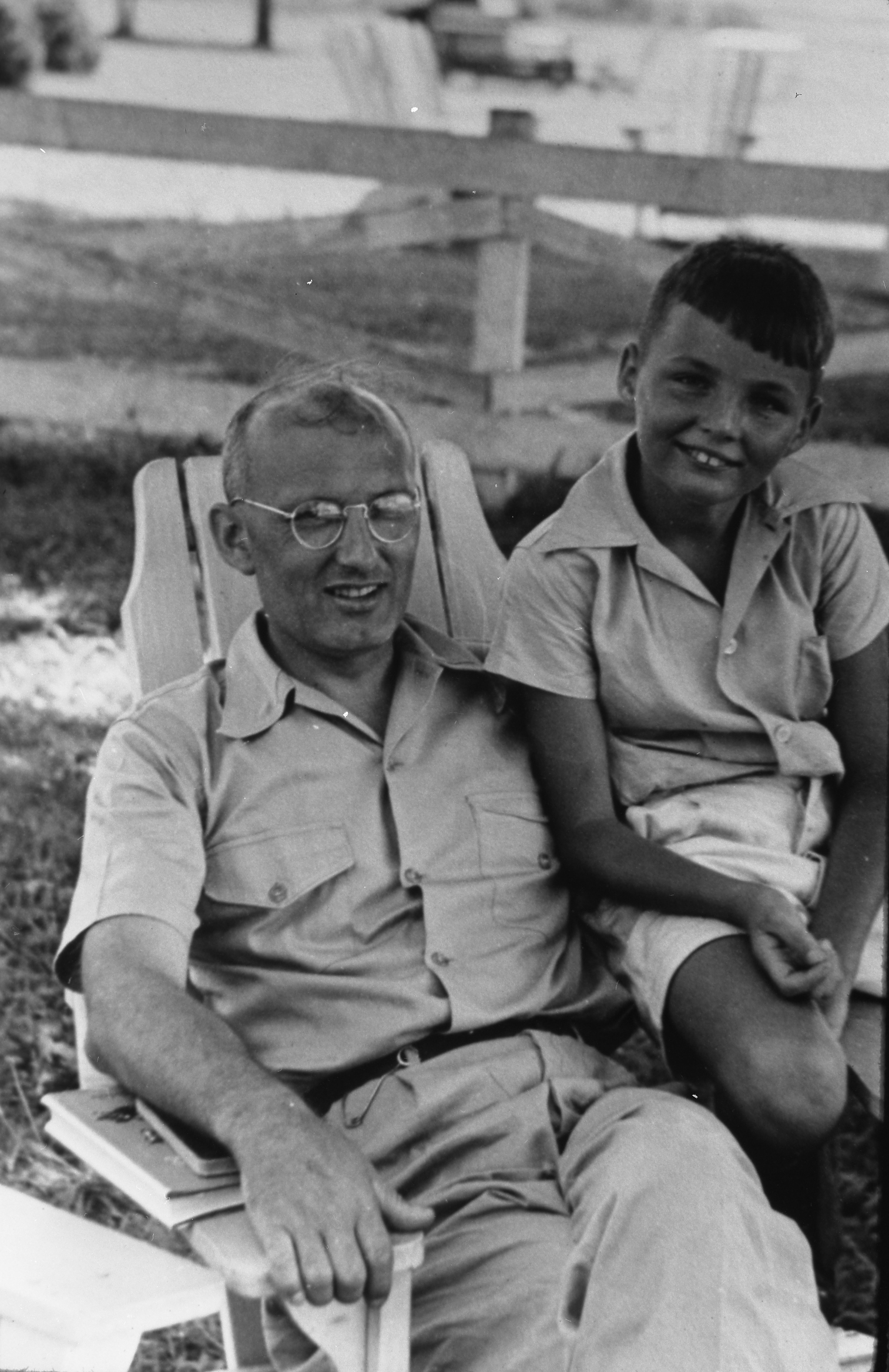 Location of collection: National Radio Astronomy Observatory, Archives, 520 Edgemont Rd., Charlottesville, VA. Phone: 1-434-296-0203, email: archivist at nrao.edu
Title and dates of the collection: Papers of Karl G. Jansky, 1923-1989
Size of the collection: 3.5 linear feet plus 6 boxes of oversized material and artifacts.
Papers/Records created by: Jansky, Karl G. (1905-1950)
Short description: Engineer Karl G. Jansky (1905-1950) discovered radio waves coming from the Milky Way while he was investigating trans-Atlantic radiotelephone interference for Bell Laboratories from 1928-1933. The bulk of this collection documents media coverage of Jansky's serendipitous discovery, including hundreds of newspaper and magazine articles from 1933 through the 1980s. Also included in the collection are Jansky's published articles and letters to Jansky from family members and colleagues regarding his discovery. Following Jansky's death in 1950, there are letters to and from his widow (Alice Jansky) and brother (C.M. Jansky Jr.) regarding his work and legacy. There are also a small number of Jansky family photos and artifacts in the collection. An additional resource with the Jansky collection is a series of five 1965 Bell Labs oral interviews exploring why Jansky did not continue his "star noise" research. Recordings of the oral interviews were provided courtesy of J. Anthony Tyson.
Jansky, Karl G. (1905-1950)
Radio astronomy - History
Bell Laboratories
Biography: Karl Guthe Jansky was born on 22 October 1905 in Norman, Oklahoma, where his father was Dean of the College of Engineering at University of Oklahoma. The family moved to Wisconsin three years later, where Jansky received his Bachelor of Science and Master's degree, both in physics, in 1927 and 1936. He was a tennis player, a star on the University of Wisconsin's ice hockey team, and later, while at Bell Laboratories, became a table tennis champion.
Jansky was hired by Bell Laboratories in 1928 and was asked to investigate interference in trans-Atlantic radiotelephone service and suggest ways to mitigate it, maximizing the ratio of signal to noise in customer's ears. Beginning in August 1929, Jansky used a shortwave antenna, a directional Bruce array. During irregular monitoring in fall and winter 1931-1932, throughout 1932 and into 1933, Jansky gradually concluded that the "hiss type static" he was hearing did not come a fixed direction on the ground nor from the sun, but from a direction fixed in space.
On 27 April 1933, Jansky presented the results of his work in a paper, titled "Electrical Disturbances of Extraterrestrial Origin," to a small group at an URSI meeting in Washington DC, and at the national IRE convention in Chicago on 27 June. A short note, titled "Radio Waves from Outside the Solar System," was sent to Nature in May, and he submitted the full paper, "Electrical Disturbances Apparently of Solar Origin," in June to the Proceedings of the IRE. A press release from Bell Labs in early May 1933 caused great excitement, made Jansky a celebrity, and on 5 May 1933 The New York Times wrote about the discovery in a front-page, above-the-fold article, "New Waves Traced to the Centre of the Milky Way." In his August 1933 work report Jansky noted that his data possibly indicated that the static came from the entire Milky Way rather than just its center.
Until his early death in 1950 from lifelong nephritis, Jansky continued to work for Bell Labs, focusing on investigating and minimizing sources of noise in radio communications, as well as various defense-related activities, but never did further work on his serendipitous discovery of radio waves from the Milky Way. As others later followed up and expanded on Jansky's work, Jansky was universally acknowledged to be the father of the new field of radio astronomy. In his honor, the International Astronomical Union officially adopted the unit of flux density as the jansky (Jy).
Accession history: Materials have been donated occasionally to the NRAO/AUI Archives from 1983 forward. The bulk of the collection was donated in 2019 by David Jansky, son of Karl G. Jansky. The material in the collection appears to have been collected by Karl G. Jansky (until his death in 1950) and then by Alice Jansky (his wife), C.M. Jansky Jr. (his brother) and David Jansky (his son).
Access to collection: No restrictions. The Archives are open part-time; contact the Archivist for appointment.
Restrictions on use of collection: No restrictions on Jansky's papers. Related material, including photographs from Bell Laboratories and copies of Jansky letters from the University of Wisconsin, are available for study but may not be copied or quoted, as ownership and copyright rests with other persons or institutions.
Publication rights: Copyright has been assigned to the NRAO/AUI Archives. All requests for permission to publish or quote from manuscripts must be submitted in writing to the Archivist.
Preferred citation: National Radio Astronomy Observatory/Associated Universities, Inc. Archives, Papers of Karl G. Jansky, . After the initial citation, abbreviations may be used: NRAO/AUI Archives, Jansky Papers, .
Processing notes: Arrangement, description, indexing, foldering and boxing of this material was completed by Heather Cole in summer 2019. During the processing, original newspaper clippings were photocopied onto acid-free paper, fasteners were removed and duplicates of material were returned to the family.
Scope and Contents of Collection
Correspondence Series: This series has been divided into two units. Size: 0.5 linear feet. Click here for a listing of folders.
Karl G. Jansky Correspondence Unit: This unit includes letters between Jansky and his family and colleagues from 1933 until 1948. One folder contains copies of Jansky correspondence from the University of Wisconsin-Madison Archives and is available for research only.
Jansky Family Correspondence Unit: This unit includes correspondence to Cyril M. Jansky (Jansky's father), Alice Jansky (his widow), C.M. Jansky Jr. (his brother) and David Jansky (his son)—largely regarding articles written about Jansky and his legacy after his death in 1950.
Notes and Papers Series: This series includes copies of Jansky's school and University of Wisconsin records, transcripts of radio shows about his discovery, programs from professional meetings, an Army-Navy Certificate of Appreciation and additional material believed to be collected by Jansky. Size: 0.25 linear feet. Click here for a listing of folder.
Photographs Series: This series includes three folders of photographs in print and digital format. Size: 3 folders. Click here for digital photograps.
Jansky Publications Series: This series includes articles written by Jansky for Bell Labs and the Institute of Radio Engineers. Size: 4 folders. Click here for a listing of folders.
Collected Publications Series: This series includes a few publications believed to be collected by Jansky. Size: 3 folders. Click here for a listing of folders and digitized photos.
Newspaper and Magazine Clippings Series: This series includes newspaper and magazine articles about Jansky and his discovery, believed to be collected by Jansky during his lifetime and his family after 1950. The clippings begin in 1933 and continue through the 1980s. Size: 2 linear feet. Click here for a listing of folders.
Additional Material Related to Jansky Series: This series includes material collected by the Jansky family after the death of Karl G. Jansky. It includes reprints of articles on Jansky, a program from the dedication of the Jansky monument in New Jersey, and recollections of the Jansky family by his sister, Helen Jansky. Size: 0.5 linear feet. Click here for a listing of folders.
Oral Histories Series: This series includes interviews with Jansky's brother, C.M. Jansky, Jr., and with four of Jansky's colleagues at Bell Labs, Al Beck, Art Crawford, Harald Friis, and John Schelleng. The interviews were conducted in 1965 by Ray Kestenbaum of the Bell Labs public relations department, and were intended to explore why Karl Jansky did not continue his "star noise" research. The interviews are provided courtesy of J.A. Tyson.
Artifacts Series: Artifacts include Karl Jansky's headphone, Institute of Radio Engineers diploma, leather ice hockey cap, Bell Labs ID badge, hand-made (by Jansky) ping-pong paddle, two leather brief cases, a flashlight, a circuit tester (made by Roller-Smith Co.), a few hand tools, and a set of blocks made by Bell Labs employees for the Red Bank Nursery School (where Jansky's wife Alice taught after his death).
Related Material
See also: the Jansky Antenna Replica Unit in the Records of the NRAO; the Jansky 50th Anniversary Celebration Series in the Papers of Kenneth I. Kellermann; and the 25 minute oral interview with C. M[oreau] Jansky in the Papers of Woodruff T. Sullivan. Also in the Sullivan collection are two folders of Jansky photographs and negatives, many with notes on the back by Jansky's wife, Alice. Contact Archivist for details.